Get a FREE Quote
Please submit the form below:
Our Clientele: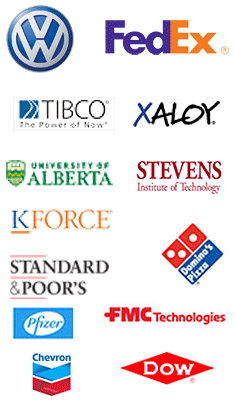 What People are saying...
Rich Internet Web Application Development and RIA Design
Open Source Application Development (OSAD) has all the expertise, experience as well as resources to develop rich internet applications. Rich internet applications which are popularly known as RIA came into existence because of the increased demand on enhanced web-users experience along with interactive software development. We offer rich internet applications keeping in mind our client's needs, budget and their existing infrastructure. We have experienced and highly talented RIA developers who focus on customer rather than on any technology for delivering solutions.

Our RIA developers build robust, secure and scalable long lasting business solutions for you at affordable rates. We build RIA's which empowers your business with solutions that are more consistent, targeted, responsive and intelligent.


Our RIA developers build solutions for you with the use of latest technologies like:
Adobe Flex
Adobe AIR
Adobe Flash
AJAX
Microsoft Silverlight
At open source application development we have RIA developers to provide you with range of solutions from database solutions to full scale e-business solutions. We also offer customized solutions for software in different platforms like oracle, clipper, java, asp, php, sql, pervasive, .net etc..
Benefits of RIA Developmentwith us:
RIA helps to broaden the business processes to rich user interface
It helps to enhance customer satisfaction
It has the capability to employ industry-standard programming languages as well as design patterns.
RIA creates more interesting and interactive user experience
It makes marketing of new and innovative solutions more easier
RIA builds applications that enable intuitive self-service and reduces process abandonment.
With the use of highly productive standards-based programming models it enables the developers to create rich applications.
With the use of CSS based models it helps to tailor the look and feel of the applications.
It brings together all visual transitions, integrated multimedia components and rich data controls.
Thus RIA offers enterprises with qualitatively new platform for various types of content distribution like text, video, images, audio and video data in a way which is most convenient, effective and user friendly.
Benefits of RIA Developmentwith us:
Web-based applications
Client/server applications
Systems software
Embedded systems
Enterprise Business Solutions
Contact us
to receive free quote for Rich Internet Application (RIA) Development services requirements.