Get a FREE Quote
Please submit the form below:
Our Clientele: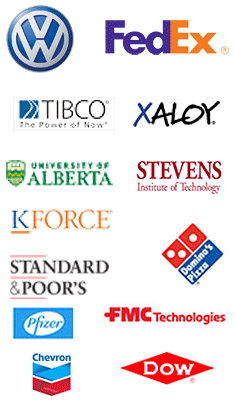 What People are saying...
Hire Magento Developer & Designers of India
Open Source Application Development (OSAD) is one of the leading Magento Development Company providing full fledged hiring services. We have highly qualified and experienced magento developers to serve our clients with online store development with the use of Magento ecommerce. Magento Ecommerce is an open source shopping cart solutions for an online store of any size. It has great flexibility and rich features which helps developers to build effective and successful ecommerce solution.

Our developers have expertise in developing Magento web store, Magento development, theme customizations, theme development, template integration, branding services, magento web shop designing, module customization and module development. Our developers are capable to build innovative, creative, flexible and user interactive web designs and development solutions suitable to your business needs. We have a team of professional Magento Developers having expertise in Developing Magento Web store, Magento web shop designing, Module development and Customization.

Our Expert Magento Developers and designers provide you innovative, flexible, user interactive and creative web design and development solutions that best suited to your business. We have team of highly talented and experienced professionals who are equipped with high end workstation with latest available tools and software so as to serve you better with best solutions. We have dedicated fast internet bandwidth installed so that we can serve you rapidly and effectively.


Hire Magento Developer for following:
Magento ecommerce development
Magento theme designing, development and customization
Magento custom module development and integration
Magento template development and integration
Magento custom design and development
Magento Skins development
Magento migration and redesign
Magento multi lingual web store development
Customized landing page design
Photo editing for existing magento sites
Up gradation of older version of magento to newer version
Payment gateway integration
Multi-lingual web store development
Maintenance services
Hire Magento Developer/Designer and avail no. of benefits like:
Dedicated and experienced professional working just for you.
Choose from our talent pool
No hidden charges, extra costs, start up costs or maintenance costs.
24x7 Support
Stay connected with our developers through emails or IMs.
We work in all the three shifts to match different time zones. Our developers can work according to your convenient working hours.
Get you business project developed in a reliable, trustworthy and secured environment.
Ownership of source code rights and third party selling rights.
Contact us
to hire magento developer for your magento ecommerce development requirements at reasonable cost.