Get a FREE Quote
Please submit the form below:
Our Clientele: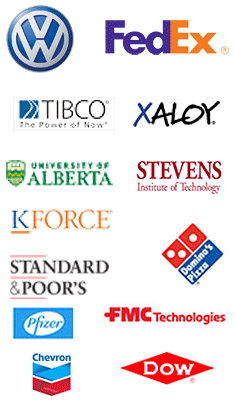 What People are saying...
Hire Dedicated Developers India
Open Source Application Development (OSAD) has the most talented and experienced developers in the industry. Our developers develop finest solutions for clients using the latest high-end technology. We provide highly professional and customized web designs and development services to our worldwide clients. We have highly experienced developers to provide you with finest solutions.

Your hired developers from us gives you all the services same as an in house developer with financial advantages of offshore company.


Benefits of Hiring Dedicated Developer from us:
We provide you with a fully dedicated developer/programmer who works just for you. Our developer when hired by you works only on your project and not on any other.
It is like hiring your own staff from our offshore company without any salary commitments, perks/benefits that you have to offer to your in-house staff. You get huge financial savings by hiring dedicated developer from us.
We have pool of highly talented experts who have different expertise and skills so you can choose the correct expert for your project from different programmers of .NET, ASP, PHP, JAVA and web graphic designers.
In order to accommodate the working hours of our offshore clients we work in various shifts so you can hire a dedicated developer from anywhere in the world and at your flexible business hours.
Your hired dedicated developer stays regularly in touch with you to give you all updates of the project. We offer you with 24x7 support.
Our hiring service does not include any other hidden/extra costs than only a bare minimum of monthly fee.
We strictly follow stringent quality standards and thus deliver the best to our clients. Customers are the centre point and we aim at client satisfaction.
We offer client centric solutions which mean that it is the client who only manages the project and not us. We only do the basic supervision task and clients are the full authority to control their work. At any time if the client is not satisfied we are committed to replace the developer.
All the source code rights and third party resell rights will be owned by you.
Client can choose from our highly experinced professionals to work full time for them. You can hire dedicated developer/programmers for following languages: ASP.NET, ASP 3.0, PHP,C#,VBScript,VB.NET, HTML,DHTML,MySQL,Oracle,XML,VC++,JAVA,JavaScript, JSP, Flash Designer, Graphics Designer, QA, MS SQL Server, Data Entry, C++/C, Web Designer, Tech Writer, Windows 2003 Server and SEO.
Contact us
for hiring dedicated developer at affordable rates.