Get a FREE Quote
Please submit the form below:
Our Clientele: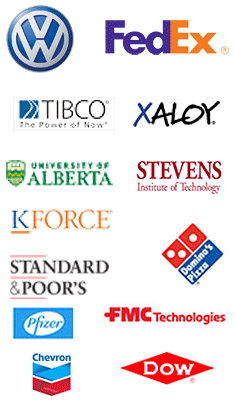 What People are saying...
Hire Zend Framework, Studio, Server & Zend Guard Developer
Open Source Application Development (OSAD) has been offering its services from years. Our company comprises of highly skilled and dedicated professionals to deliver the clients with world-class cost effective web solutions with the use of PHP on Linux and Windows servers. Our PHP Zend developers are focused on providing quality business solutions to our clientele like complex database related websites, custom CMS, shopping carts and large customized business applications. We offer hire php zend web developer service to our clients for high level of PHP Zend development.

Our developers are best with PHP Zend technology and thus are capable of developing the best products for our clients.


Expertise and Skills of Our Zend Developers/Programmers:
Our PHP developers are proficient in every existing PHP technologies like Zend Framework, Zend Server, Zend Studio, Zend Guard and many other MVC PHP frameworks like Code Igniter, WACT,Zoop, PHP on Trax, PRADO and Seagull.
Our PHP developers have all the expertise with customization of open source applications like Joomla, Drupal, Mambo, Magento, Xoops, Oscommerce, Zen Cart, Tikiwiki, MediaWiki, Moodle and TYPO.
Our Zend developers are capable of working with PHP, XML, JavaScript, AJAX, MySQL and pgSQL.
Our PHP Zend developers also use the latest PEAR and Smarty for giving extraordinary results.
Being proficient in above mentioned skills our developers assures you to provide you with customized solutions as per your specific needs. You can hire Zend framework developer from us at affordable rates.
Benefits of Hire PHP Zend Web Developer from us:
Your hired Zend developer is dedicated to you and works for full time on your project.
We have different level of Zend framework developers as per your requirements, budget and time. You can choose from our talented professionals.
You can avail our hiring services at nominal price. By availing our Hire Zend Framework Developer services you save 60% of your total costs incurred. Hiring services gives you financial benefits and relieves you from salary and other burdens of a full time in-house developer.
You are free to manage you project as per your needs and get only the resources from us.
We have highly experienced team of Zend developers and PHP is our stronghold so we can deliver best solutions.
We offer flexible payment options like hourly or monthly basis.
We have transparent approach towards our clients.
Regular updates and 24 hours online support via phone, email or instant messengers.
No start up costs, maintenance costs or hidden charges.
Low hosting charges.
Fully customized solutions as per customer's specific business requirements.
Our customers get a secure development environment and can conveniently manage their project in a remote place.
Customers are the full and final authority to control the project and if at any time if they are not satisfied we replace the developer.
Get constant support and regular communication to ensure that your project runs smoothly.
Customers get the ownership of source codes and third party reselling rights.
Hire PHP Zend Web developer from us to meet your various Zend development needs. From many years we have been catering our client's needs by successfully delivering them with results beyond their expectations. Get rest assured for having associated with a highly professional and dedicated PHP zend development company.
Contact us
to Hire PHP Zend Developer for your customized needs.