Get a FREE Quote
Please submit the form below:
Our Clientele: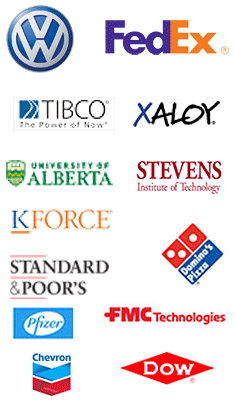 What People are saying...
Hire CakePHP Framework Developer for Websites, Applications
Open Source Application Development (OSAD) is the best choice to choose for hiring cake PHP developer. We have highly talented and experienced cake php developers in our company. Cake PHP is an open source web application framework written in PHP language and modeled after the concept of ROR. We ensure to deliver our clients with best CakePHP customization services. You can hire CakePHP developer from us at affordable rates to customize websites according to your needs.

We are set apart from other offshore companies in providing economic and high quality of CakePHP development services. You can also hire CakePHP developer from us and take assistance for enhancing and developing online business and social networking in a professional way. Our developers offer you with excellent services of CakePHP development. We have dedicated developers to provide you with complete solution satisfying all your needs and services related to CakePHP.


You can hire CakePHP developer for following services:
Customization
Design Integration
Module Development
Plugin Creation
Extensions Development
Modification and Rebuilding;
Maintenance of Website
Payment Gateway Integration
Server Configuration & Deployment
CakePHP Ajax based Shopping Cart
Benefits of Hire CakePHP Developer India from us:
Dedicated CakePHP developer working just for you.
Your hired developer works for you as an in-house member. Hiring services gives you financial advantages and relieves you from burdens of salary and other overheads that you have to bear if you have in-house staff in your company.
Clients can choose from our pool of talented developers who have balanced mix of expertise and skills. With our little guidance client can choose an expert who is exactly fit for their specific requirements.
We have transparent working methods in which clients are the full and final authority to have control over the remote team. Clients can monitor the developer's work in real time and get it completed in the deadline. If at any time client is not satisfied we are bound to replace the developer.
We offer flexible payment methods from which you can choose according to your choice. You can go for services at low cost monthly fees or fixed monthly payment facilities whatever is suitable to you. No extra or hidden costs are charged from the clients.
We offer 24x7 support to our client. As we have clients from all over the world and to match their time zones our developers works round the clock in all shifts.
Regular updates and timely communication through phone, email and instant messengers.
We stick to our commitment. Our developers work for extra hours and weekends without charging any extra money to match the project deadline and deliver on time.
Client satisfaction is our only goal and we believe in long-term relationship by serving them with highest quality of solutions on time.
We have strict work timings. Our developers work for at least 8 hours a day and 5 days a week.
Source code rights and third party selling rights both are owned by the client.
For CakePHP hiring services
Contact us
and we will serve you immediately.