Get a FREE Quote
Please submit the form below:
Our Clientele: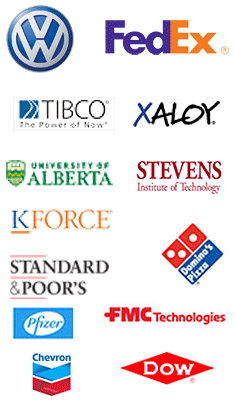 What People are saying...
VTiger CRM Development, Database Design, System Implementation
Open Source Application Development (OSAD) specializes in providing Vtiger development solutions as per clients needs. We understand that customers are the most important part for all kinds of businesses thus we opt for Vtiger development solution which is an open source CRM application with all necessary features and functionality same as SugarCRM. Vtiger is specifically designed for small and medium sized enterprises to meet their requirements.

Open source application development is one of the leading development and design companies offering professional Vtiger development solutions. We build unmatched customer portals which are developed on LAMP/WAMP technologies. These CRm solutions are profitable for you company and they not just retain the current customer profile but is capable of gathering new ones.

Being an open source a large vibrant community of developers/programmers contribute towarts the development of Vtiger. We have team of highly qualified developers who have experience in developing and implementing Vtiger CRM projects successfully to its clients.


Vtiger offers following CRM capabilities for your business:
Activity Management
Inventory Management
Security Management
Sales force automation
Marketing Automation
Customer Service and Support
PDF Document Generation
RSS Feed Subscription
Calendaring
E-mail Integration
Benefits of Vtiger CRM development with us:
Vtiger CRM development allows the users to easily integrate and adapt it because it offers an exceptional level of flexibility and sincerity.
As Vtiger is a CRM which is web based it allows you to access it at any time from any place.
Vtiger offers range of user-interaction features and thus business interaction with customers is possible and it helps to maximise sales and improve customer service.
It helps to fluently manage sales pipeline with the help of its management features.
Unlike other CRMs Vtiger allows post and pre-sales activities, excellent customer support and rich user experience.
Open source application development offers its clients with flexible extensibility through our Vtiger CRM customization services. Our skilled and professional developers are capable of developing and adding new Vtiger module, integrate and customize the existing ones, add custom functions to existing CRM as per your specific business needs.
We offer high quality of work in affordable rates. We often come up with innovative ideas to help your business productivity increase and are capable of delivery any complex project on time.
Open source application development is the best firm to work with for any of you Vtiger module development or Complete Vtiger CRM development.
Contact us
for free quote and prompt services.