Get a FREE Quote
Please submit the form below:
Our Clientele: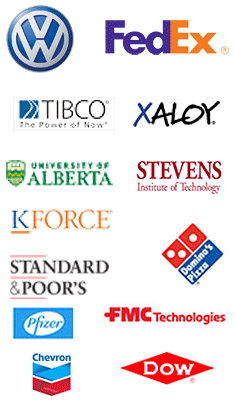 What People are saying...
CRM Development, Design & Implementation on Open Source
Customer relationship management (CRM) is the most important part in any business because without good customer relationship no business can exist. CRM solutions help you to successfully manage customer relationship so as to increase your business and profitability.

Open Source Application Development (OSAD) is experienced in providing open source CRM development services, solutions to its clients. We offer complete customized CRM solutions on two platforms most commonly used today like SugarCRM and vtigerCRM. We provide you tailor made customer relationship management development solutions which will help you to organize customer relationships in a more effective way. Our open source CRM development services help you to serve your customers in a better way by properly understanding their needs and requirements.


Features of Open Source CRM:
Customer support
Social media
Marketing and sales force automation
Online customer self-service
Customer tracking, history and customer profiling
Collaboration
Business analysis
Complete email system
Telemarketing management and direct mail management.
Inventory management
Reporting
Contacts manager
Customizable letter system with template support
Issue tracking and alert system
Benefits of using our Open Source CRM Development Services India:
It enables to share and distribute all data on different levels of an organization.
CRM helps to reduce costs.
Helps you to provide better customer service.
Time saver.
Developing better communication between you and the customers.
Ability to collect all vital data of the customer as well as their order histories.
Creating detailed profiles.
It helps in customer retention.
Helps in growing your business and thus earn more profits.
For any open source CRM solutions,
Contact us today
.