Get a FREE Quote
Please submit the form below:
Our Clientele: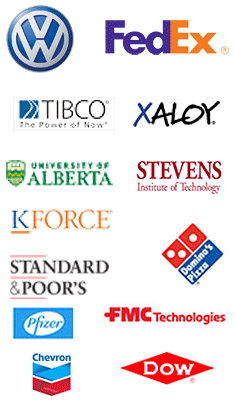 What People are saying...
Open Source Customization Services
Open Source Application Development (OSAD) has experts working on all open source technology available today. eBusiness is growing day by day with the use of open sources which saves time and costs. With open source customization services available it is easy to start up a business effectively. Open source softwares are available for free but do not offer quality and thus you need a professional team to customize the open source software matching your needs.

Open source application development has skilled and talented developers having deep knowledge of the technology and they design attractive templates & skins, install the software and its modes, do design integration and deliver you a high quality of customized software on time. We cater all your needs at a fraction of cost.


Our Open Source Customization Services include:
Joomla Customisation:
This is the most powerful and effective open source used for CMS. It has many advantages like rich application and great functionality. You can hire a dedicated Joomla developer from us for great results.
Drupal CMS Customization:
This is also an open source used for effective CMS written in PHP.
CakePHP Customization:
Cake PHP works on the principle of avoiding the developers to recreate the wheel again and again and it is used for developing fast web applications.
Ruby on Rails Development:
Ruby on rails is open source web framework for programmers for developing database-backed web applications according to the Model-View-Control pattern and it removes all the barriers of programming entries which results to fast development of web applications.
Zen Cart Customization:
This open source is used for developing effective and efficient shopping cart software for any type of online store.
X-Cart Customization:
X-Cart is a free open source ecommerce system with numerous advantages which gives you complete ecommerce solution and helps to manage your online store.
In addition to above mentioned open source customization services we also use AspDotNetStorefront, Oscommerce , DotNetNuke and Wordpress customization development.
Contact us
to discuss your Open Source Customization Development related requirements today!