Get a FREE Quote
Please submit the form below:
Our Clientele: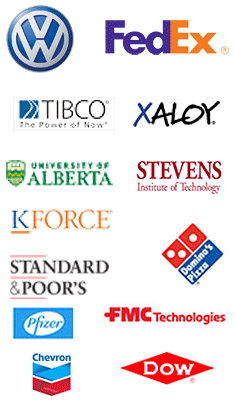 What People are saying...
CakePHP Application Development Services India
CakePHP is one of the most popular and rapidly developing frameworks for PHP used widely for application development. It has model-view-controller-structures which benefits in fast development time, reducing cost and helping the developer write less code.

Open Source Application Development (OSAD) develops CakePHP applications, CakePHP web applications and CakePHP custom shopping cart application with the help of CakePHP. With long experience of delivering CakePHP application development services we have gained expertise which results into development of robust, dynamic, scalable as well as flexible websites and web applications. CakePHP is and open source framework which can be used by anyone to construct custom applications in using the language PHP and concept of RubyonRails as a model.


Benefits of CakePHP Application Development:
Without compromising on flexibility it helps to construct fast robust applications.
Reduces the developing process as well as costs and easy to install and use.
As compared to other open source frameworks developers need to write less code in CakePHP application development. It has a feature of diminishing code repentance.
CakePHP application development uses MVC designing pattern which results into well structured, high quality and a secured website.
It has the ability to be linked with other open source technologies to give more customized results.
Large user community support from all over the world.
Cost-effective to use as it is an open source technology.
Compatible to PHP4, PHP5 and has integrated features of HTML, JAVA, AJAX as well as other technologies.
At open source application development we understand your specific requirements and provide you the best fit solutions. We have dedicated and skilled professionals understanding all the technicalities involved and thus we will deliver you CakePHP applications saving your costs and time.
Contact us
to discuss your CakePHP Application Development related requirements today!