Get a FREE Quote
Please submit the form below:
Our Clientele: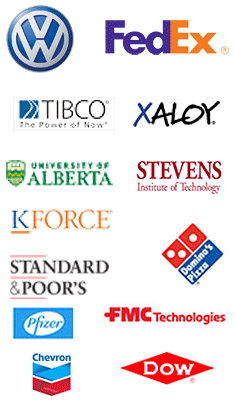 What People are saying...
Hire ColdFusion Developers and CF Programmers
Open Source Application Development (OSAD) is a professional open source technology service provider. ColdFusion is an open source technology which is a database-interfacing, rapid development platform that is offered by Adobe for value addition in existing websites as well as in website development. ColdFusion is used widely by developers as it offers high performance in low costs.

Today businesses face tough competition on web thus a dynamic appearance is very necessary. Hire ColdFusion Developer from us and we can help you with best web development solutions for your online business in the market. We have highly qualified, talented and experience ColdFusion developers who can build robust websites with the use of this platform. Our developers understand all your online business needs and complexities and offer you specialised/customized solutions at affordable costs. You can hire a professional ColdFusion developer from us and get wide range of web development services.


Hire ColdFusion developer India from us for following services:
ColdFusion Website Development and Design
Customized Solutions
GUI Administration
Rapid Application Development
Robust Website Functionality
Development of Computer Software
Client and Server Cache Management
Application and Session Management
Comprehensive ColdFusion Solution
Ecommerce Portal Design and Development
Easy application development with HTML and conversion from HTML to FlashPaper and PDF
Server-side ColdFusion Mark-up Language
Adobe ColdFusion 8, 9 & 10 support and derive its latest features
Client-side Code Generation
Data retrieval from common enterprise systems like LDAP, POP, HTTP, FTP, Microsoft exchange server and active directory.
Server Clustering
Task Scheduling
Open source application development offers specialized developers and programmers on hiring basis to offer you with best quality of services with dedication.
How do we work?
A dedicated ColdFusion developer working for you for at least 8 hours/Day and 5 Days/Week.
No hidden charges start up costs or maintenance costs.
Stay connected with our developers/programmers by emails or IMs.
You can directly interact with the developer.
24x7 client support through all three working shifts.
Day to day updates of the project.
Hiring services at affordable costs.
Your offshore developer works same as an in-house developer.
Ownership of source code rights and third party resell rights.
For any further information or enquiry on hire ColdFusion developer please
Contact us
and we will get back to you within 24 hours.