Get a FREE Quote
Please submit the form below:
Our Clientele: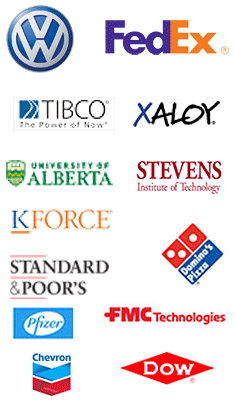 What People are saying...
Advantages with Open Source Application Development
Customers are at top priority:
At Open Source Application Development (OSAD), we strongly believe in one thing and that is client service which we put in top priority. We understand that customer needs are paramount and should be satisfied at any cost. Our highly qualified professionals understand your all business needs and design the solutions so as to deliver the product as per your expectations.

Skilled and Highly qualified team of professionals:
With years of experience in delivering solutions successfully to our clients open source application development is recognised for its team of sharpest minds in industry. Our Open Source Developers are very well qualified and have deep knowledge of all the latest technologies thus are capable enough to provide the clients with any software solutions.

Proficient Management:
We have skilled project managers who lead the team of our company and are capable to manage variety of projects developed at a time.

Solutions that trim down costs:
We take care of avoiding unnecessary software and application development which proves to be very costly. We offer cost-effective solutions that are designed to fit your exact requirement.

Long experience and specialisation in the field:
We have long working experience in delivering all kinds of solution successfully to our clients. Our specialisation is in all types of latest advanced technologies for designing and developing the most efficient, creative and easy to use featured solutions for all your business needs.

Transparency & Reliability:
Once you are with open source application development you need to relax and leave all the worries on use so you can use your important time focusing on your business. Our developers are prompt in all the ways. Our approach is transparent as the professional has regular open communication with the client and gives day to day updates related to the project.

Flexibility:
We offer our services to any size of company. We are flexible with project cost options and can work out anything suitable to you.

Fast delivery and source code rights to you:
Our developers they take less time for development of application. We also pass on the source code and third party selling rights to client.

High quality of service at low costs:
At open source application development we complete the client's project in decided budget without compromising on quality of software. We assure you the best quality of services with perfection in affordable rates. We deliver outstanding services at cost effective rates.

Contact us to discuss your Open Source Development related requirements today!