Get a FREE Quote
Please submit the form below:
Our Clientele: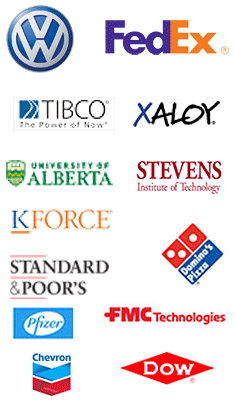 What People are saying...
CakePHP Rapid Development and Framework Consulting
Open Source Application Development (OSAD) is experienced in providing CakePHP development services successfully to our clients. CakePHP is an open source framework used for custom PHP development. Our CakePHP developers are experienced and have good knowledge of CakePHP development. Using CakePHP for application development has many advantages.


Benefits of CakePHP Development:
It is the most upadated and feature rich system identical to model-view-controller (MVC) system.
Reduces costs for building website.
Provides architectural structure for constructing website.
CakePHP has the ability to diminish code repentance and helps the developer to write less code so it saves time.
It is an open source developed under MIT license so is free for all.
It is compatible with PHP4, PHP5 and MVC architecture.
CakePHP Development Services we offer:
We offer our services to small as well as large businesses.
With CakePHP we build speedy and robust web applications, ecommerce applications and database driven websites for our clients.
We offer you customized website application with the use of CakePHP which has a structured framework for rapid customization and development of applications with great flexibility.
We are continuously innovating and take up new challenges.
We are eager to take up new challenges and specialize in offering our clients with best solutions.
We have proficient management and well organized strategies followed so as to deliver the projects on time.
We have experienced team who always keeps an eye upon the online updates and development of applications.
We offer you CakePHP content management system with independent log in feature for user to maintain the website effectively.
We develop attractive and fully customized shopping cart applications for meeting all your ecommerce needs.
We use MVC structure for CakePHP development. MVC helps the programmers to focus on their respective area of expertise resulting into fast development and easily run application.
Contact us today
to discuss your CakePHP Development related requirements!