Get a FREE Quote
Please submit the form below:
Our Clientele: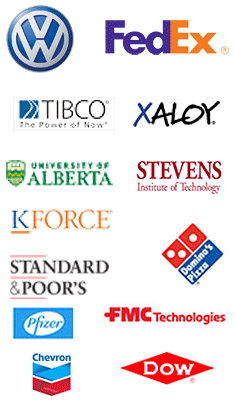 What People are saying...
Dolphin CMS Web Development, Dolphin 7 Social Networking
Open source application development's Dolphin CMS development services are preferred by the customers who vouch for our expertise, commitment to business growth of our customers and best quality of work. Dolphin is an open source content management system which helps to deliver services for development of social networking sites. Our highly skilled dolphin developer offers services like Custom Dolphin module development, Social Networking Application Development, Dolphin web development, Social engine customization and Dolphin smart community builder development.

Our professional developers are capable of delivering you with effective dolphin development for your business and can very well understand and implement social engine customization to the best. Our developers are well trained and have long experience in delivering the clients with most innovative and cost effective solution. Our developers have enough hold of profound web application development proficiency which is very necessary for dolphin development.

Open Source Application Development (OSAD) offers its clients with a wide range of services in Dolphin and Social engine with the use of supporting technologies and databases. With our expertise we deliver numerous Dolphin and Social Engine projects to our worldwide clients.


With the support of our deep web application development expertise and multiple years of dolphin CMS development experience we provide you with following services:
Social Engine Installation & set up
Social Engine MOD Development
Social Engine E-Store
Social Engine Component Customization
Social Engine Troubleshooting Services
Social Engine Maintenance Services
Custom Dolphin Module Development
Dolphin Web Development
Dolphin 7 Development
Social Networking Application Development
Dolphin Smart Community Development
Dolphin Community Development India
Dedicated Dolphin Developers for Hire
Open source applicaton development is an offshore Dolphin CMS development India company who offers cutting edge solution to various industries like social networking industry and entertainment industry. With our best quality of work offered we have gained significant appreciation. You can hire our dedicated dolphin developer at affordable rates.
How do we work?
We follow stringent quality standards and provide solutions keeping customer requirements in mind.
Continuous monitoring of project by your assigned dolphin web developers.
Transparent and professional approach
Delivery of project on time without compromising on quality.
Solutions exactly as per your expectations.
Regular communication and follow-ups of each and every development process.
Regular interaction between the hired dolphin developers and the clients.
Our proficient managers supervise the dolphin developers.
Please feel free to
Contact us
for any kind of Dolphin development services and we will serve you immediately.