Get a FREE Quote
Please submit the form below:
Our Clientele: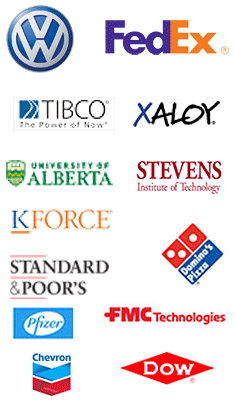 What People are saying...
PHP Zend Development Services to Create Rich Applications
Open Source Application Development (OSAD) has experienced developers for PHP Zend Development. We use Zend PHP framework as it is an open source web 2.0 development platform used for building secured, qualitative and scalable web applications for our clients. Zend has user friendly architecture and is quite simple to use which makes it the most favorite amongst our PHP developers. It has loosely bound components so it is flexible enough for creating highly customized web applications rapidly. PHP zend uses MVC framework for web application development and is compatible with PHP5 and higher versions. It is the latest technology used for developing highly customized web applications at quick speed.

PHP Zend development enables our developers to build large web portals, networking sites, ecommerce websites and other social media sites rapidly for our clients.


Here are some advantages you get from PHP Zend development from us:
It requires less coding as it is based on object oriented programming which also saves time of development.
It has inbuilt library so it enables greater control over the design of the application.
It is robust, secured, reliable and highly scalable so further expansion can be easily done in case it is required due to changing business needs.
It supports almost all the databases like PostGreSQL, MySQL, SQLite and Oracle.
It requires low maintenance costs.
It is developer friendly and easy to learn and use because of its flexible architecture.
It helps in fast development of web applications.
Open Source Application Development has experienced team of developers to build customized web applications as per your exact business needs. We offer PHP Zend customization services to help you in making your business processes more efficient. Our developers are skilled and have long experience in using Zend Studio, Zend Framework and Zend Core for delivering custom PHP Zend development for any kind of business solutions as per client's expectations.
We offer PHP Zend Development in following arrays:
Web Development
Customization
Integration
RIA & Social Media Application Development
Contact us today
to discuss your PHP Zend Development related requirements!