Get a FREE Quote
Please submit the form below:
Our Clientele: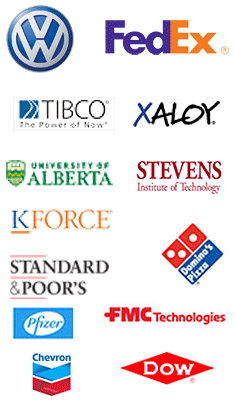 What People are saying...
Enterprise Application Development and Solutions
Open Source Application Development (OSAD) helps its clients with effective enterprise application solutions. We have talented developers to offer you end-to-end integrated enterprise application solutions. Our developers are capable of building, renewing and integrating the largest and most complex applications for your organisations. Our applications will help you to improve your overall business metrics. Our only goal is to provide best quality of services to clients and give them high satisfaction.

In today's tough competitive marketplace most of the enterprises have to reduce operative costs, improve efficiency, increase revenues and raise their customer levels to survive. In this situation our enterprise applications helps you to fight these organizational development problems and stay at your side.


Open Source Application Development has reasons for its success and thus we offer our clients with rapid enterprise capable solution. These reasons are:
Our enterprise application solution offers one of the highest levels of productivity and thus we are capable of providing you with the most efficient and cost-effective applications.
Our applications are highly manageable and easy to use.
We help you to standardise processes and gain real-time insight into the profitability and cost-effectiveness.
We accelerate time-to-market and thus increase ROI by maximising the efficiency of enterprise applications.
We use latest methods for building enterprise applications and thus provide you with solutions which are compatible with major databases, operating systems and other third party technologies.
We also offer you upward compatibility so that you can in future mover your enterprise applications to higher level of technology without much investment.
We migrate, maintain as well as integrate globally distributed enterprise application across the enterprise.
Open source application development offers you with comprehensive suite of Enterprise Applications Solutions which covers all stages from pre to post implementation of applications.
Advantages of Enterprise Application Solutions with us:
We build custom enterprise applications for various organisations from scratch.
We offer system integration with the use of third party product.
Continuous business impact.
We prioritize process transformation based on quantitative and qualitative six sigma based business impact framework.
Our developers are focused on providing you with solutions affordable costs and on time.
We deliver high quality of services.
Advantages of Enterprise Application Solutions with us:
Solutions Delivery Services
Operations Services
Lifecycle Management Services
E-Business Services
Enterprise Application Integration
Enterprise Resource Planning
Customer Relationship Management
Medical Transcription Solutions
Data Warehousing
Supply Chain Management
Contact us
to get Enterprise Application Solutions within your budget.