Get a FREE Quote
Please submit the form below:
Our Clientele: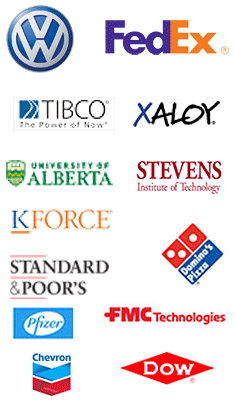 What People are saying...
Wordpress Customization Services
Wordpress is an open source used as a blog publishing tool. It is a CMS system with unique options of customization. It is possible for a developer to almost customize any aspect of wordpress as per the client's needs.

Wordpress has a templating system as well as a plug-in architecture inbuilt. It enables a developer to customize the pages without editing PHP and HTML with the help of templating system. Wordpress customization is made more usable with its other features like clean permalink, link management, search engine friendly structure and support for tagging posts and articles. With the help of all these features it is easy to customize wordpress and make the website more interesting as well as attractive resulting into attraction of more and more traffic to the website.

Open Source Application Development (OSAD) offer you with wordpress customization services. Our expert professionals can build fully featured customized blog for you as per your requirement. We are experienced for providing our clients with maximum benefits and user friendly solutions.


Our Wordpress Customization Services include following:
Installation of Wordpress: We recommend you various hosting services to choose from and install wordpress on the hosting service as per your choice.
Blog Designs: We customize designs for the website as per you choice. Clients are free to choose from a catalog of wordpress designs.
Customization of Themes: Our developers design wordpress theme which suits your business needs and thus make your website more attractive and usable. We can also create a different unique and creative theme as per client's individual choice rather than going for the available ones.
Custom Background and Header: We can design a custom graphic which suits the header and after that a matching background color is used that works well with the header.
Custom Layout: We offer you customized layouts for your wordpress blog or website which is very important for making the site more attractive and readable.
Plug-in Customization: Plug-ins helps for advanced features for making the blog more manageable and usable. We offer you with customized plug-in service.
Span Filtering: Our developers take utmost care for your blog being spammed thus we install spam filter to avoid spammers.
Other Services: Further our services include social bookmarking, audio and video enhancements and customization of web statistics.
Correct installation and set up of wordpress is very necessary. We provide you with the same. Our technical team has all the expertise for wordpress customization for any blog or website. Our dedicated wordpress developers work to satisfy all your expectations and update you regularly. We take customer's comments and reviews seriously and make changes accordingly.
Contact us today
for wordpress customization India services at affordable costs.