Get a FREE Quote
Please submit the form below:
Our Clientele: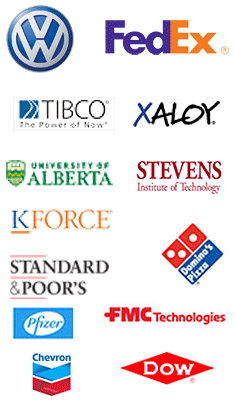 What People are saying...
Software Maintenance and Support Services
Open Source Application Development (OSAD) offers software maintenance and support services that are professional and cost effective for you. Due to constant growth and changes in an enterprise its software and web applications ought to be maintained and supported constantly. Software maintenance and support is not as easy as it said. You need a professional help to continuously attend and maintain your software, database, intranet or extranet. We offer our clients with maintenance services for their existing software and for the websites that are developed by us.

Open source application development is a specialist in it software maintenance customer services. Our services take the entire burden off and relieve the organisations from heavy investments for carrying out these tasks. We ensure that our client's online business operates smoothly with our services that keep their web software portals under constant surveillance and improve sales. We provide our maintenance services on a monthly maintenance agreement. We also deliver diverse maintenance and support services to help clients monitor, optimize and evolve their software in respect to changing business needs and requirements.


Our Software Maintenance Services include:
Continuous support for bug fixing and problem reporting.
Alterations and modifications for supporting businesses and technical requirements.
Complete services solutions for your software.
Upgrades for functionality and features.
Database and Software backup after any type of updates.
Addition of content, new pages and features.
Version upgrades
Performance improvements.
Well-managed services and hosting
Traffic analysis and reporting
Online marketing services
Server management, database administration, maintenance and optimization.
We at open source application development serve our clients with computer application software support which takes the burden of software management off your shoulders and allows you to concentrate on your business. We cover wide range of platforms like Java, Linux/Unix and Microsoft. All your application maintenance requirements are served with consistent attention with our 24/7 support and services.
For any of your IT Maintenance and Support Services please
Contact us
and we will get back to you within 24 hours.