Get a FREE Quote
Please submit the form below:
Our Clientele: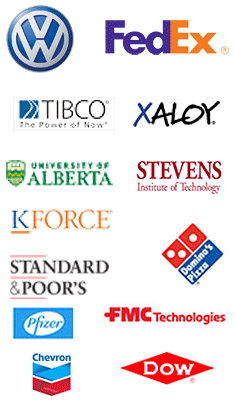 What People are saying...
Customer Relationship Management Software Development
We at Open Source Application Development (OSAD) offer you with complete Customer Relationship Managemnet (CRM) Development services. Customers are the centre point of any business and they are the sole authority to decide the fate of your business. With the help of our CRM development solutions you can easily keep you customers satisfied and contented. CRM solution helps a business to keep all its customer records in a centralised place while develops a coordinated effort within various departments like marketing, sales and customer service. CRM also helps to increase sales and improve customer relations.

We have talented developers to provide you with high quality of CRM development services. Our CRM solutions will help your to store all the important information related to your customer like their behaviour, their likes and dislikes, all latest trends and basic requirements in a centralised system so that you can access the information at any time when you require in a systematic manner. Today many big enterprises opt for CRM development services so that they can track and organize all the information of their potential customers efficiently and easily.


Advantages of CRM Development Services with us:
With the help of our CRM solutions you can easily track likes and dislikes, buying habits and other customer related information.
It helps to improve market share and increase overall profitability.
It helps you to provide superior customer service and satisfy your customers to fullest.
It helps in efficient sales and marketing processes of your business.
We offer high quality and cost effective CRM development services.
We have expertise in SaaS, AJAX, .NET, Soa and Web2.0/Ria technologies.
We offer our customers with customization and implementation of open source CRM.
After scrutinizing and evaluating different open source CRM tools we offer you with CRM a solution which is most suitable to your specific business needs.
Open source application development has team of highly qualified, professional and committed developers who strongly believe in providing you with the best quality of solutions at very competitive rates. We provide with expert CRM development services to various industries like travel, healthcare, education, entertainment, e-learning, energy, retail, insurance, finance, software and technology, metals & mining, telecommunication, manufacturing, HR and many more. We also provide customized CRM solution perfectly fit for small sized business.
Our CRM Development Services India includes:
CRM Development
CRM Software
CRM System
CRM Integration
CRM Implementation
CRM Maintenance Services
Contact us
for any type of CRM development services and we will get back to you within 24 hours with cost effective solutions.