Get a FREE Quote
Please submit the form below:
Our Clientele: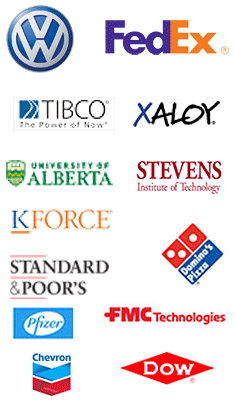 What People are saying...
Ubercart Custom Development and Design, UberCart 3 Development
We at Open Source Application Development (OSAD) specialise in offering our clients with diverse range of Ubercart web development solutions which includes ubercart module development, ubercart theme development, ubercart customization etc. Ubercart is an open source e-commerce module package which is built for Drupal. Ubercart development focuses on store setup, product creation and order administration.

Our skilled developers are capable for providing you with best quality of ecommerce development on ubercart platform in a cost effective method. We work with ubercart because it allows having both a website which is content rich with product reviews and a shopping cart. Ubercart is unlike other shopping cart systems which works well with only shopping and managing of products but not is terms of content management.

Open source application development specialises in any type of e-commerce website development. Ubercart is our present choice for best and the most flexible frameworks for developing outstanding websites.


Our highly qualified ubercart developers offer you with a fully featured ecommerce solution which includes:
Multiple shipping modules
Different product attributes like colour and size
Multiple payment modules
Stock management
International tax support
Sales reports
Google analytics
Complete order tracking from sale to shipment
Order administration
Stock management
Ubercart works with any web server which has PHP and MySQL installed in it. As it available for free it incurs less development costs. Ubercart is fully integrated with one of the best content management system Drupal which allows the user to integrate the store with rest of the community or other websites.
What do you get with Ubercart development with us:
Customized e-commerce website development with Ubercart as per your needs
Customized website style as per your choice or as created by our expert designers
Content management framework development with Drupal
SEO friendly website which allows maximum visibility on most search engines
Payment gateways and billing support by major providers
Shipping support by Canada Post, USPS, FedEx, UPS and others
Flexible and extensible creation of website with the help of open source software
What do you get with Ubercart development with us:
Ubercart customization
Ubercart module development and integration
Development of custom modules
Ubercart theme development
Website development with Drupal and Ubercart
Hire dedicated Ubercart developer
Contact us today
for any of the above professional Ubercart development services, solutions.