Get a FREE Quote
Please submit the form below:
Our Clientele: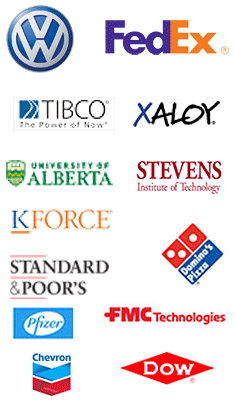 What People are saying...
Pear PHP Development Services
Open Source Application Development (OSAD) is one a leading web development company in India offering different services. We use Pear PHP programming as it is very popular in PHP programming language and it offers unlimited advantages to create the best quality of solution. PHP programming was originally used for creating dynamic web pages. Nowadays it is very popular and used widely amongst worldwide developers for web development process. PEAR means PHP Extension and Application Repository. Pear is a framework and distribution system for PHP components that can be reused with high quality and is available in the packages form. It allows re-use of codes which is useful for perform common functions.

We offer highly qualified & experienced Pear PHP developers on hiring basis at most affordable rates. Hire Pear PHP developers from us which will help you in increasing your productivity and improving your skills on the use of covered packages. Powerful Pear PHP development helps to increase productivity for web services, accessing web APIs, working with XML, handling dates, accessing and displaying data etc.


Hire Pear PHP developers from us for PHP development tasks that can be done very easily with our Pear packages:
Display of data in range of formats like HTML, PDF, Excel etc.
Accessing databases & web APIs
Offering and consuming web services
Pursuing and creating in XML documents.
Serializing PHP objects into XML and vice versa
We have talented pool of experts who can provide you with different Pear PHP programming services which like structured library of codes, managing code packages, promoting a standard coding style, maintaining a system for distribution of codes and many more. Our Pear PHP developers/programmers offer you cost-effective software development solutions as per your requirements.
We ensure to create a unique & interactive experience for you and attract the visitors on your site to further avail your services and make your business to succeed. All this is possible with only our professional and expert PHP designs which are best in the industry.
Benefits of hire Pear PHP developer from us:
We offer you with a dedicated Pear PHP developer who works just for you.
You are free to choose from our talented pool of experts. We have experienced developers for all levels.
You get access to specialized, experienced and exclusive skill set at competitive and affordable rates.
Our developers are well equipped with excellent latest software hardware infrastructure so that they can develop rapidly.
Our Pear PHP developers follow rigorous quality standards, strict code conventions and thorough quality assurance testing methods so as to deliver you with best quality.
24x7 supports ( online & offline )
No hidden charges, extra costs, start-up costs or maintenance costs.
We have transparent approach towards our clients.
Hiring services gives you financial benefits and relieves you from salary and other burdens of a full time in-house developer.
Regular updates and 24 hours online support via phone, email or instant messengers.
No start up costs, maintenance costs or hidden charges.
Low hosting charges.
Fully customized solutions as per customer's specific business requirements.
Our customers get a secure development environment and can conveniently manage their project in a remote place.
Customers are the full and final authority to control the project and if at any time if they are not satisfied we replace the developer.
Get constant support and regular communication to ensure that your project runs smoothly.
Customers get the ownership of source codes and third party reselling rights.
We work for 8 hours a day and 5 days per week. Flexible working hours as per client's convenience.
Contact us
to receive free quote for your Pear PHP development requirements.