Get a FREE Quote
Please submit the form below:
Our Clientele: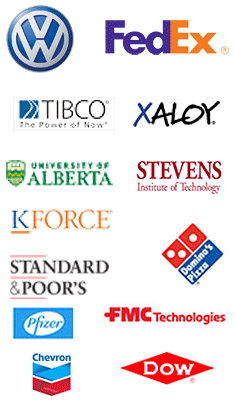 What People are saying...
Open Source Solutions and Open Source Web Applications
Open Source Application Development (OSAD) has a long working experience in providing different solutions to its worldwide global clients at affordable rates.


Our Open Source Solutions include:
Content Management System Development:
Open source is the latest technology used widely all over the world and it is very useful for easy and effortless content updates. We have a team of experts who helps you to furnish any sort of customised content management system. We specialise in offering our clients with latest features for CMS solution for which we use latest technology like Word-press, Joomla, Drupal etc. Using these latest technologies for CMS solution development saves time and money on development and is highly reliable.
Ecommerce Solutions:
Days are getting tougher by growing competition for online business owners thus they need an ecommerce solution with attractive and easy to use features. Open source application development specializes in developing shopping cart software with latest features focusing on increasing your sales. We offer you efficient ecommerce solution at affordable rates and help you to succeed in business. We make your selling task easy by constructing the most effective shopping cart software with the use of cutting edge technology. We are open to offer services to all businesses from small sized store to a big online mall.
Enterprise Solution Development:
We have skilled experts having all the expertise for enterprise solution development. We analyze your needs related to business and product and deliver you the best enterprise software solution. We help you to develop software which would help you manage all your business needs effectively. We are experienced in development of custom enterprise solutions using latest technology and our team specialises in following:
PHP, ASP.NET,DELPHI,QT, GTK+,JAVA
C,C++
POSTGRES, SQLITE, MYSQL, MSSQL, FIREBRID AND INTERBASE.
Web Portal Development Solutions:
Our experience team has deep knowledge of all the technicalities involved in the development of such portals and they understand the repeat factor which is the most important factor while designing a portal. We have experts specialized in preparing portals with latest technology which offers great features to attract maximum users to your website.
We are focused on delivering you the custom web portal development solutions according to your specific business needs. Open source application has long working experience in web portal development solutions and thus it offers its services in preparing interactive, efficient and innovative web portals for different web-related business industry. Our services of development include portals for enterprise, social networking, job, ecommerce, shopping cart, corporate, auction, entertainment, intranet, news, travel, real estate portals etc.
Custom Website Development:
We offer full fledge services related to custom website development and offer you a website to give your business a specific and appealing identity to compete others. Times are getting tougher day by day so we understand and try our best to deliver you the best quality in most affordable prices. We have a team of technical experts having specialised skills to develop custom website fit for your exact business needs.
Offshore Dedicated Team:
Out of huge range of options to choose from Open source application development is the most reliable source for offshore dedicated team for outsourcing your project in the most dedicated and efficient way. Our team of professionals understands your business requirements with great involvement and continuous monitors your project. With us clients can even control the team members and demand any amendments in the project at any time. We have flexible mode of payments like short term project based and long term option to choose from according to your convenience.
Contact us today
with your requirements to get custom Open Source Development Solutions at cost effective rates.