Get a FREE Quote
Please submit the form below:
Our Clientele: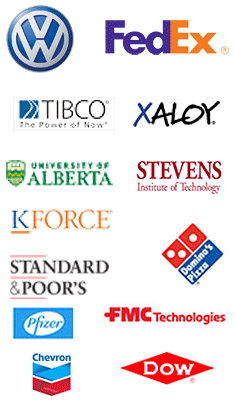 What People are saying...
PHP Application Development Services
PHP application development is the best choice for building customized, effective, interactive and functional website as per client's requirements. PHP is an open source available for free and has beneficial features thus it is used for developing various applications. PHP is a server side scripting language which is mostly used by the worldwide developers. It is a part of the most popular LAMP architecture (Linux, Apache, MYSQL and PHP) which makes it more useful and beneficial for application development. Because of its feature of supporting multiple platforms and servers it allows the developers to explore and customize the applications as per their needs. We have been serving our clients from years and thus we excel in providing them with PHP application development at cost effective prices.

At Open Source Application Development (OSAD), we have pool of resources to handle complex PHP projects whether it is big or small. We serve different business requirements of developing applications like e-commerce portals, business websites, web based product catalogues, forums etc. Our resource includes integration of AJAX frameworks and JavaScript libraries so that the websites can be more user- friendly. Our PHP application development services are professional and we always goal to give you the best quality in time and at a fraction of cost. Our PHP application developers are skilled and they provide you with attractive designs, effective backend and easy to use solutions as per expectations.


Benefits of PHP Application Development:
It is a robust language thus enables the developer to develop the customized applications rapidly with the use of different development frameworks.
It saves costs and time.
Any database driven website can be run effectively because of its integration with MySQL database.
Large community support is available because of its open source technology.
Better accessibility and functionality is obtained from the language as it is regularly updated.
Hire PHP Application Developers from Open Source Application Development:
We offer you all PHP application development to help you meet all your organizational goals. Our effective and highly usable applications enhance the productivity and help you to serve your customers on time.
We offer you different PHP Technologies like:
PHP/Smarty
CakePHP
Core PHP
Zend Development
AJAX
Open source CMS
XML
MVC framework
For any of your requirements for application development with PHP or to hire PHP application developer please
contact us
and get a prompt reply.