Get a FREE Quote
Please submit the form below:
Our Clientele: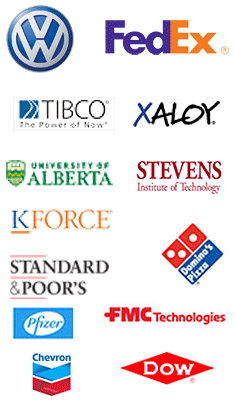 What People are saying...
Hire Open Source Developer India
Hire developer in India from Open Source Application Development (OSAD) to experience the difference in web development. Our dedicated open source developers are not just who just develops actual websites but they help you with much more than that.


Why Hire Professional Open Source Developer From us:
We offer you a dedicated developer working only on your project and not on any other.
Our developer will regularly be in communication with you & also give you all updates regularly on decided business hours.
You get 24 hours support.
You are free from start up and maintenance costs as well as huge costs incurred on hardware's and infrastructure.
Professional approach from our team.
Any size of business is welcomed for hiring developer from us from small sized to big size. We are flexible to work on different methods from short term to long term.
We have flexible payment methods and all services are offered on affordable rates.
We have highly talented skilled people working on latest technologies for all kinds of solutions like Web Application /portal Development, Open source development, Ecommerce Shopping Cart, Smarty, Mambo, Joomla, X Cart Solution, & Custom Software Development of any kind.
We offer you a very effective solution which is prepared focusing on your customers which would in result increase your sales and profitability.
We help you with selection of domain name and registration and website hosting plans.
We give you all the authorisation of the source codes.
We deliver you unique professional website which will make business sense with user friendly features and layout that works in all modern browsers as well as loads faster.
Hire Open Source Web Developer:
At open source application development you can hire open source developer who is dedicated, talented and highly qualified. Our team of experts are experienced and they work professionally on open source technology to give you a successful web solution. Our developers are familiar with all types of open source and they know when, what and how to use them. We are set apart from others for our commitments, talents, open source programming and contemporary services.
Hire Open Source CMS Developer:
Hire open source CMS developer from open source application development who is capable to deliver you a complete solution of content management system for your daily business processes. Our open source CMS developer will help you to manage your business data, stocks, administration, sales & purchase, billing, accounts etc in a professional way and reduces your paper work.
Hire eCommerce Developer:
Hire ecommerce developer from open source application development for any kind of ecommerce solutions. We develop efficient shopping cart solutions with user friendly features which would help to complete your website user's transaction easily. Our attractive and unique shopping cart and billing systems increase usability of your website thus making your business grow every day. You can hire ecommerce developer from us for any size of online business from a small retail store to big online shopping malls.
Contact us
to hire our open source developer for your open source development requirements and we will get back to you within one business day with cost effective solutions.