Get a FREE Quote
Please submit the form below:
Our Clientele: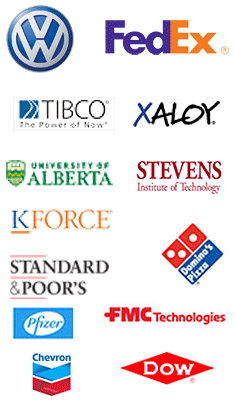 What People are saying...
Custom Joomla Development and CMS Solutions
Joomla is an open source Content Management System (CMS) used widely by the developers from all over the world. It is available to everyone so the developers can freely develop various feature based applications like ecommerce shopping cart, estate agency property rental, job portal, news portal, photo gallery, directory etc.

At Open Source Application Development (OSAD), with the help of Joomla development it is possible to give professional touch to web designs and that design would match your brand image so as to attract maximum visitors to your website. Ourjoomla development services is used for adding content and images, updating a product catalogue and for many more things in short it is used for easy management of each and every portion of your website. With joomla eCommerce development and joomla CMS development user can make any up gradations of any information as per changing business needs.


Our Joomla Development Services:
Joomla Custom Module Development
Joomla Template Designs and PSD Conversions
Joomla Installation
Joomla PayPal Integration
Joomla Modifications
Joomla eCommerce Shopping Cart Application Design
You can hire our joomla development services as per your business specifications. We have experienced team of joomla developers, joomla designers to give you the best of joomla development services:
Different Types of Joomla Development:
We have sucessfully completed hundreds of joomla module development, joomla web development and joomla CMS development and joomla eCommerce development projects:
Catalogue
Directory
Calendar
E-commerce
Estate agency
Job Portal
Property rental
News websites
Guest Book
Corporate websites
Small business websites
Government websites
Personal websites
Video manager website
Chat Room
Google Map Newsflash scrolling
School and regional websites
Support
Comments and reviews and many more.
Our Joomla developers have all the expertise related to joomla template development, joomla module development, joomla design and development. We create 100% CSS based joomla designs which are very fast loading and light weighted. In short open source application development offers expert dedicated service that is related to Joomla development at cost effective rates.
Contact us today
to discuss your Joomla Development related requirements!