Get a FREE Quote
Please submit the form below:
Our Clientele: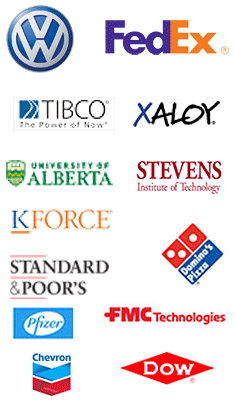 What People are saying...
MVC Framework Development and Architecture
Open Source Application Development (OSAD) offers MVC Framework Development for PHP & Other Open Source Software. Our developers use MVC framework development for custom website development and deliver efficient solutions on time.

MVC framework for PHP development has revolutionized the system of managing complicated applications. PHP MVC framework's features include easy learning, simple to use, intuitive working, easy modifications and refinements, fast to build applications and the most stable one. Earlier developing PHP scripts was unmanageable but now with MVC framework the process of writing web-based applications is simple and manageable. The reason for its easy management is its feature of splitting into tiers which allow for independent development to work upon. Another advantage of MVC framework is that it has the capability of building models because of the reusable codes throughout the application.

We have team of experts who work with PHP MVC framework and they have long experience delivering successful profitable solutions to meet the client's needs. Our MVC framework based services include Zend Framework, PHP Smarty, CakePHP, Codelgniter, Dolphin, Joomla Development. These latest MVC frameworks help us to design original applications for you.


Benefits of using MVC Framework for PHP Development:
No hassles between the developer and the coder.
Easily manageable.
Stable and better control.
Ability to work on two different verticals.
Reduces development time.
With MVC framework there is freedom of continuous up gradations in website because the layer of design and application is in different files which allows any kind of modifications in the front and end of the website.
Web 2.0 is more interactive.
Easy addition of new modules without disturbing the present website functionality.
It allows the user to change user interfaces like colors, images, fonts etc.
Today most of the companies use MVC framework with their choice of programming language which is very necessary for developing innovative websites with high quality and increased web traffic.
Contact us today
to discuss your MVC Framework for PHP Development related requirements!