Get a FREE Quote
Please submit the form below:
Our Clientele: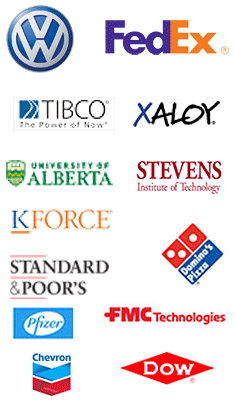 What People are saying...
Hire eCommerce Developers, Open Source Web Site Designers
Open Source Application Development (OSAD) is a leading web development company in India which offers wide range of services. We have highly qualified and experienced developers who can build the most powerful and reliable ecommerce websites and portals for your online business needs. We offer highly trained, experienced and dedicated open source ecommerce developer on hiring basis. You can hire open source ecommerce developer from us for your online business and boost your sales.

Ecommerce is a type of business or commercial transaction which involves transfer of information through internet like online consumer retail store, auction site, music site, service companies etc. Developing an ecommerce solution for an online business needs a professional help. An ecommerce solution needs development of dynamic and interactive website which includes an effective shopping cart, then security and at last acceptance of payments. Our ecommerce developers build custom ecommerce websites, effective CMS, API integration, web applications and collaborative networking systems according to your needs. Our ecommerce solutions will turn visitors into customers. We offer hire ecommerce developer services at affordable rates.


Benefits of Hire open source ecommerce developer India from us:
Highly experienced ecommerce developers: Our developers are highly experienced in ecommerce development. We have team of ecommerce programmers with strong ecommerce background and a proven track record of delivering successful ecommerce solutions to our clients.
Development of an effective online shopping cart: An ecommerce solution is incomplete without a good shopping cart. Our developers build a shopping cart for your online business which allows visitors at your website to add multiple products to the cart. It is designed such that it can be easily integrated to the website.
Proficient expertise in the technology: Our developers are capable to provide you with end to end solution like development, implementation and maintenance for any size of business.
24x7 Online and offline support: You can interact with the hired developers directly and get support via email/ Instant Messengers /phone/ voip/ Skype.
Dedicated developers/programmers: Our developers are highly dedicated who works round the clock just for you.
Strict work timings: Our developers work for at least 8 hours a day and 5 days a week. We work in all three shifts to match different time zones and are flexible to work according to your convenient working hours. No matter in which country you reside we can match your timings.
W3C Standard guidelines: Our ecommerce developers strictly abide by all the W3C web protocols and validations.
World class designs, themes and architecture: Our skilled ecommerce developers can create professional designs and themes which create your brand and match your product and business. Our designs and architecture of the website are fully scalable, efficient and optimized.
Regular Updates: We provide you with regular updates of your project on either weekly or daily basis as per your requirement.
Excellence in delivery & responsive support: We put customers at top priority and provide 100% satisfactory results as per client's expectations in the decided delivery period.
Online Payment solutions: Our ecommerce solutions include development of all payment solutions for your online business.
SEO friendly website: We provide SEO friendly website development which attracts great quantity of traffic to your website and improvises your sales and business.
Security: Get you website developed in a highly secured, reliable, trustworthy and safe environment.
For any further information or enquiry on hire open source ecommerce developer/programmer, please
Contact us
and we will get back to you immediately.