Get a FREE Quote
Please submit the form below:
Our Clientele: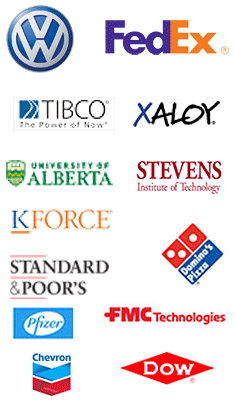 What People are saying...
PHPbb Development, Modification and Customization Services
PhpBB is famous as one of the most popular internet forum package developed using the programming language PHP. The full form of PhpBB is PHP Bulletin Board which is an open source technology used for creating categories, web-forums, moderators and categories with different rights by the developers. There are different versions of PhpBB like PhpBB, PhpBB2 and the latest one is PhpBB3. PhpBB integration allows the developer to adjust the front page and customize the design and color of header as well as footer.

Open Source Application Development (OSAD) offers finest PhpBB development at affordable costs.


Our expertise in different areas of PhpBB:
Installation
Customization
Forum Integration
Custom Module Development
Maintenance
Theme Development
Template Development
We have experienced team of professionals with expertise in following services of PhpBB development:
We develop modular designs for user control panel, moderator control panel and administrator control panel with the use of PhpBB.
Our PhpBB development supports multiple database systems like Oracle, SQLite, SQL Server, OpenLink Virtuoso and other accessible database management systems.
We offer customized PhpBB forum with great support for unlimited levels of sub forums.
We develop custom BB code according to your choice.
We also give choices for creating custom profile fields.
We develop efficient databases to avoid unnecessary spam on the forums and increase the security so that the website runs efficiently without any hassles.
Our other services of PhpBB development includes permissions system, UTF-8 support, , Administration, moderation, private messaging system, unread message tracking, search engine friendly, statistics and user preferences.
We offer all types of customized solutions in all available versions of PhpBB. You can hire a PhpBB developer on affordable rates. Please contact us for any of the above needs and get a prompt professional response.
Contact us today
to discuss your PhpBB Development Services related requirements!