Get a FREE Quote
Please submit the form below:
Our Clientele: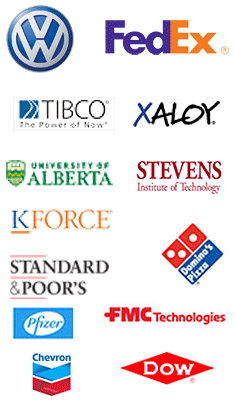 What People are saying...
Hire Ruby on Rails Developer and Expert RoR Programmers
Open Source Application Development (OSAD) has the most talented, qualified and experienced ruby on rails web development team in India. We offer professional ROR hiring services to worldwide clients at affordable rates. Ruby on Rails is an open source web application framework which allows fast creation of database-driven websites.

You can hire Ruby on Rails Developer from us for developing customized websites as per your requirements, ecommerce websites, social media, productivity, resource management applications, latest shopping carts, chat applications, migration projects and any applications based on Ruby on Rails. It works on MVC framework and is divided into various packages like Action pack, Active Record, Active Support, Action Mailer and Action Web service. All these are standard packages that ROR offers but our developers are capable of developing plug-ins to extend these packages.


How does hiring process at Open Source Application Development works?
Initially after you decision of hiring developer from us we provide you with resumes of matching skill set developers. With our guidance you can choose a perfect ROR developer on hire and after the finalisation process, you pay the advance and the developer starts working for you in 24 hours.
Your hired ROR developer will be in constant touch with you through emails, phone or IMs.
Clients have to monitor the work assigned to the developer. We provide basic supervision on developer and you have to directly interact with the developer regarding the work assigned. You get financial advantages of an offshore company and get services of an in-house developer without any burdens of salary and other overheads.
Your hired ROR developer will work for at least 8 hours a day and 6 days a week. We work in all three shifts to match different time zones of the clients from different parts of the world. We synchronize client's working hours and developers working hours for at least few hours in a day. We keep holidays on Sunday and Regional and National Indian Holidays.
Open source application development belives in long term business relationship with customer and thus always focuses on giving the best to the customer. Customer satisfaction is our main goal and we are flexible in nature according to project requirements and decided time-lines. Our developers provide customized services in affordable rates.
Benefits of Hire Ruby on Rails Developer/Programmer India from us:
Dedicated developer working just for you.
Choose from our talent pool of experts.
No start up costs, hidden charges or maintenance costs.
24x7 support and regular communication through phone, email and IMs.
We have highly expereniced ROR developers who have deep knowledge of the technology and help you with creation of robust applications. Our developers are capable to handle every simple to complex projects.
All technical and non technical assistance.
Regular updates and daily or weekly reports on the project as per your requirement.
You get your project done in a safe, secure and reliable environment.
Clients own both source code rights and third party selling rights.
For any further information and enquiry on hire Ruby on Rails developer, please
Contact us
and we will reply you promptly.