Get a FREE Quote
Please submit the form below:
Our Clientele: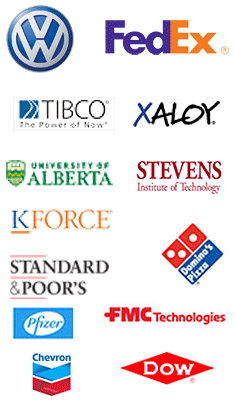 What People are saying...
Software Application and Open Source Development Process
Open Source Development has sparked the interests of developers worldwide. It is a very useful mode where the information is bartered and the source code is available for free to everyone to produce useful products as per desire. We have a team of experts for delivering you any type of customized open source development solutions.

Our open source development process enables us to give you high quality of solution at fraction of cost. We ensure transparency with our clients by giving regular updates and listen to their reviews for any amendments if needed throughout the development process. It's long back since we started delivering the best quality of software and this is only because of our successful open source development process.


Our Open Source Application Development process:
1. Total assessment of the client's requirement:
At open source application development we listen to what exactly you need and then provide you with some samples based on our past experience. Together with the client we understand of what are the exact requirements that are to be achieved.
2. Designing Work:
We show you numerous designs and only with your approval we step forward towards the next step. All skins, designs, templates etc of the website will be according to the client's preference.
3. Implementation:
We divide the project into small parts and achieve goals step wise. Our developers ensure that we get expected results for our implementations of applications. We set the goals first and start implementing the project which is divided into smaller parts. We ensure that all results are achieved successfully.
4. Testing:
From years we are successfully delivering solutions to our clients and this is the result of our high quality of work. Along with developers constructing the quality software we also have a dedicated team for testing. Our testing team ensures complete bug fixing and pixel alignment which results into quality work for our clients.
5. Launching:
Our dedicated team ensures that there is no disruption of service and everything is up to the mark for launching numerous sites.
6. Improvisations & Amendments:
Once we deliver the site and the clients begin to use it they will have some suggestions for adding some features in the site or improving the usability. We are open to any type of refinement and amendments in your website according to your wish.
Contact us
to discuss your Open Source Development related requirements today!