Get a FREE Quote
Please submit the form below:
Our Clientele: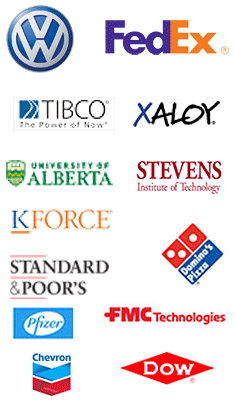 What People are saying...
Open Source Development Services & Solutions
We provide you with the best open source development services. Open Source Development is the best way to implement changes on pre-existing applications in a very short time span. To make these changes easily and efficiently, hire our team of proficient and expert developers which will provide you the best possible solutions.

Our team is highly dedicated towards work; take every project as a challenge and complete it with full enthusiasm and fervor. Our creative and highly qualified team is ready to do any type of work like we can re-work on an already developed application as well as we can start from the base of creating and designing an entirely new application.

We provide many open source application development services in various verticals such as:


Open Source e-Commerce
You can create a cost-effective business application online by utilizing open source development applications. It helps to expand your business globally and gives you an access to work from anywhere in the world. We use applications such as
Magento eCommerce
Joomla eCommerce
OsCommerce eCommerce
X-cart eCommerce
ZenCart eCommerce
Open Source Web Development
Open source web development is very beneficial as it gives full control over the source code and is absolutely free. We utilize open source customization frameworks such as:
Joomla development
WordPres development
Drupal Web development
Open Source Portal Development
Open source development had provided an advantage of developing web portals absolutely free, where these web portals provides and collects information on a wide variety of subject matter at one place. Our open source application development services provide a wide assortment of both horizontal and vertical portal development such as Community Portals, regional portals, corporate portals and other domain specific portals.
Contact us
to discuss your Open Source Development related requirements today!