Get a FREE Quote
Please submit the form below:
Our Clientele: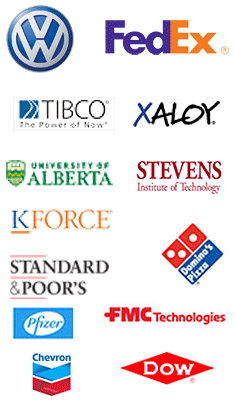 What People are saying...
PHP Smarty Web Development and Template Design
Open Source Application Development (OSAD) is one of the leading professional PHP Smarty Development service providers in India. We offer smart web development service at ground costs. PHP is general purpose scripting language used for developing dynamic web pages and today it is one of the most widely used scripting language. Thousands of websites float on internet everyday and there is cut-throat competition between all of them so having dynamic web pages has become a necessity for survival.

PHP smarty development is the best development technique used for creating attractive and successful new website. It advantages include: open source, easy to use, fast robust and the most stable. It helps to develop scalable and robust websites thus some of the world's leading websites like Wikipedia, Digg, Facebook etc runs on PHP. We have highly qualified professional team of developers who has deep knowledge of PHP development. Our developers do wonders with your web creation with the use of PHP Smarty development.

We provide PHP Smarty for development services because of its great feature of the web template system coded in PHP making it the best open source frameworks to work with. We offer professional PHP Smarty developers on hire for proficient smarty web and php software development. Our company addresses to the PHP requirement of worldwide clients with our best smarty application development services. You can get you business requirements in effective and reliable way in affordable costs with our PHP Smarty Development services.


Our complete range of PHP smarty development services includes:
Smarty Website Development
Smarty Template Design
Smarty Implementation
Smarty Support
Open source application development excels and specialises for delivering PHP smarty development services at right time. We are offer developers for all your software development project requirements. We have developer for meeting any of your requirements whether it for developing fully featured smarty applications or any other PHP based applications.
We use latest LAMP and WAMP based smart web applications using PHP, Smarty, MySQL, AJAX and JavaScript tools. We provide smarty customization services as per client's requirements. Our very talented developers are capable of suing Smarty to any type of development requirement of the client.
We offer solutions in PHP domain to wide range of industries like Manufacturing, Corporate, travel, gaming, telecommunication, construction, enterprise, casino and gambling etc.
For any of your PHP Smarty requirement please
Contact us
and get a quick response.