Get a FREE Quote
Please submit the form below:
Our Clientele: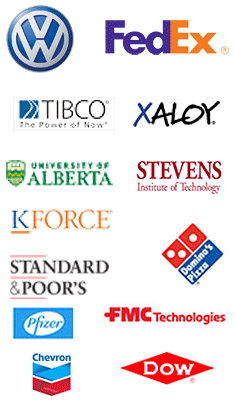 What People are saying...
Web Development Design Company for Open Source Solutions
"We will help you drive your business values from technology innovations"

Open Source Application Development (OSAD) is an e-venture of Dev Information Technology Pvt. Ltd. (DEV IT) an ISO 9001:2008 certified, ISO 27001:2013 certified and CMMi Level 3 appraised, global IT solutions and services company in India. We offer open source web application development services such as PHP, Joomla, Wordpress, Magento, Xcart, Zen Cart, XCO, Interspire, OLS, OS Commerce and all type of eCommerce development services.

Open Source Application Development (OSAD) is an established open source web development company delivering custom web based development services, solutions to global clients. Being in information technology business for over 20 years, now we have a strong team of over 100 + skilled and experienced open source experts to fulfill your specific requirement.


What We Do
We deliver complete web services ranging from custom website design to development of complex projects. We lay importance on not only delivering high quality open source application development services, solutions in PHP application development, Joomla development, Drupal solutions, B2B open source solutions, B2C web development, PHP web development, ecommerce website development, PHP MySQL programming, CRM solutions; but also emplacement and maintaining long term relationships with our all clients.
Our Team
Our open source application development source team includes highly skilled and experienced professionals ranging from project managers, website designers, developers, programmers and QA (Quality Assurance) managers. We have various open source expert developers for various requirements. We have over hundreds of PHP programmer, Joomal developers, Drupal developers, OS Commerce and Ecommerce Cart developers.
Our each open source developers have vast year's experience, so their vast experienced and knowledge provides a comprehensive solution for each project. Depending on individual requirements and the complexity of the solution, our open source development team has the expertise to develop Off-the-shelf products for customized solutions and service for complex solutions.
Advantages with us
One-Stop Solutions Provider
Customer Oriented Approach
Customized Development Solution and Services
Effective Communication Channel
Quality Standards
Rich Pool of Professionals
Huge Savings on Cost
Contact us
to send requirements on Open Source Development Services and receive a free quote instantly.