Get a FREE Quote
Please submit the form below:
Our Clientele: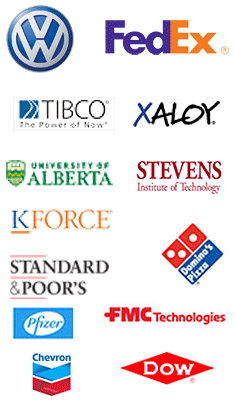 What People are saying...
SugarCRM Development, Design & Implementation
Open Source Application Development (OSAD) offers complete SugarCRM development services. We have experienced developers to provide you SugarCRM customization services as per client's specific needs. SugarCRM is open source customer relationship management software which offers great features and flexible functions than other CRMs. It is a cost effective way used by most of the modern organizations. We offer SugarCRM web development services for different business areas. We develop modules which fit exactly with the business needs.

Open source application development is a professional web development company offering SugarCRM development services to global clients with various business environments.


We offer SugarCRM development services to different business processes which include:
Team work
Customer service management
Marketing activity management
Marketing inquiry management
Sales and leads management
Settings and administration
Analytical reports
Online campaign management
Data reports with dashboard integration
Account management
Email collaboration
Employee details management
Our experienced developers understand that customer relationship management is the most crucial part of any business so we take care of your business through our expert technical guidance.
Our SugarCRM development services include:
SugarCRM Integration
SugarCRM Module Development
SugarCRM Development
SugarCRM Implementation
SugarCRM Customization
SugarCRM Features
Consultation for use of SugarCRM
Specific SugarCRM design
Modification and refinement of existing SugarCRM
SugarCRM web services development
Training and technical assistance to users and administrators
Dedicated SugarCRM developer to hire.
We follow stringent quality standards and thus provide you with best quality of SugarCRM development services at affordable rates. We have provided sugar experience to various verticals like retail, travel & transport, healthcare, call centers, real estate and many more.
If you have any requirement from above services of SugarCRM development then
Contact us
and we will serve you immediately.