Get a FREE Quote
Please submit the form below:
Our Clientele: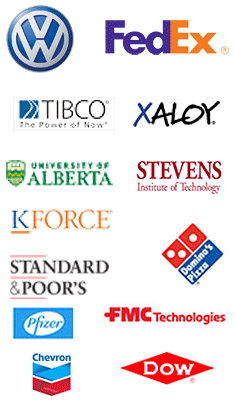 What People are saying...
PHP MYSQL Development Services
PHP is an open source scripting language widely used because of the options it offers to the developers, huge community support and its free availability. MySQL is the most favored database because it has great features used for building highly dynamic websites which are mostly database driven. When PHP and MySQL is combined together it can result into outstanding performance oriented websites.

At Open Source Application Development (OSAD), our PHP MySQL development services provide you with high performance web solutions at lowers costs. MySQL enables the users to derive concentrated, useful and customizable information so that they can easily update or add any useful information needed in the website. When the website is updated regularly with information it attracts more and more traffic. PHP MySQL development is the best option for getting reliable, fast, flexible and affordable web solution.


Benefits of PHP MySQL Development are:
It is highly compatible to all available open sources.
It is easy to use and fast to develop so saves development time and costs.
PHP has an ability to get embedded with HTML and MySQL has an ability to connect with Oracle, Informix, Sybase and SQL. With both of these advantages the developer can build dynamic web applications for CMS, social networking, ecommerce, online shopping carts etc.
It is an open source so is available for free.
It supports all databases and is multi lingual
It runs on Windows, Unix and Linux systems
It is compatible with operating system like IIS and Apache
Open source application development offers PHP MySQL development from years back and has pool of highly skilled developers. We follow stringent quality standards and our effective PHP MSQL development process involves continuous follow up and control of our project managers to give you the best. We offer you highly reliable, creative and useful applications satisfying your expectations.
Our PHP MySQL Development and other PHP services include:
Online Shopping Cart
Custom PHP Development
Order tracking
PHP Website Development
CMS Development
Credit Card Processing
Open source CRM Development
Ecommerce Website Development
Virtual community and Social Networking
Polls and surveys
Blogs and Forums
Back-end administration panel
Mailing systems and many more
Please feel free to
contact us
for any of your requirements related to PHP MySQL Development.