Get a FREE Quote
Please submit the form below:
Our Clientele: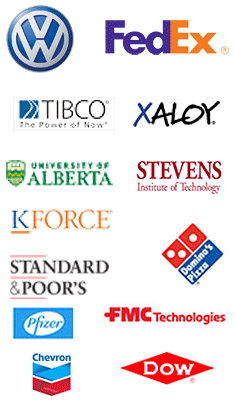 What People are saying...
Hire UberCart Developer and UberCart 3 Specialists for Drupal 7
Open Source Application Development (OSAD) is one of the leading company providing ecommerce web development solutions in India. We have ubercart developers for hire with vast experience in delivering excellent and high quality of ubercart solutions. We offer best quality of hiring services at affordable rates. Ubercart is an open source e-commerce shopping cart that integrates the online store with Drupal. Ubercart allows both having a content rich website with product reviews as well as a shopping cart. It is unlike other shopping cart systems which work well with only shopping and managing of products but not in terms of content management. Ubercart is the most flexible framework for developing outstanding websites.

We have highly talented, dedicated, skilled ubercart developers with vast experience in developing ubercart based ecommerce websites and applications. Our ubercart developers put tremendous efforts and dedication to develop quality websites and applications with the use of this open source technology. You can hire ubercart developer from us and save 60% of your money compared to onsite resource. Our pool of ubercart developers have minimum of 2+ years of experience in delivering all types of projects in ubercart development. We can provide you with resumes of our developers so that you can choose the best developer for you project. Our team consists of developers having experience at all levels. We deliver you with finest quality of websites and applications and help you to succeed in business.


Hire dedicated ubercart developer from us for any of your ubercart requirements like:
Configuration of Ubercart
Ubercart website design and template design
Ubercart custom design and template integration
Ubercart 3 and Drupal 7 Development
Ubercart module development and integration
Configuration of pre-developed module
Ubercart ecommerce development
Shipping gateway setup & integration
Payment gateway setup & integration
Migration to Ubercart
Benefits of Hire Ubercart Developer from us:
Dedicated expert working just for you for strict timings so as to deliver on time.
You can choose from our talent pool. With our little guidance you can get the best expert who can match all your requirements efficiently.
You get access to specialized, experienced and exclusive skill set at competitive and affordable rates.
Our developers are well equipped with excellent latest software hardware infrastructure so that they can develop rapidly.
You can manage your project remotely with convenience.
Our Ubercart developers follow rigorous quality standards, strict code conventions and thorough quality assurance testing methods so as to deliver you with best quality.
24x7 supports
Our developers work for at least 8 hours a day and 5 days a week.
Regular updates and communication.
Flexible working hours as per client's convenience.
No hidden charges, extra costs, start-up costs or maintenance costs.
Information security and the most reliable and trustworthy infrastructure for any type of ubercart customization requirements.
Get your project developed in a favorable and secure environment.
You own both source code rights and third party selling rights.
Contact us
with your Ubercart application development requirements to hire Ubercart developer at reasonable cost.