Get a FREE Quote
Please submit the form below:
Our Clientele: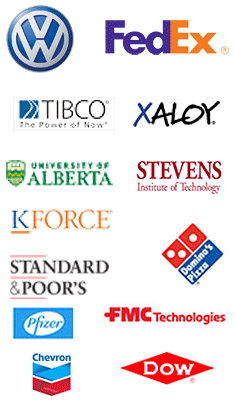 What People are saying...
Joomla eCommerce Development & Shopping Cart Solutions
eCommerce means online buying and selling which is very common today. Those who wish to start their online business will need open source eCommerce development services. Many organisations opt for readymade eCommerce solutions but they have many drawbacks so it is always better to go for professional help.

At Open Source Application Development (OSAD) we have team of experts having long experience in providing Joomla eCommerce development for different needs like eCommerce website development, online maekting solutions, shopping cart solutions, CMS development etc. Our joomla eCommerce developers are skilled and take care of everything you need to build, manage and host your own web store of any size. We offer affordable Joomla eCommerce solutions without compromising on quality.

We have specialization in providing you with Joomla eCommerce development service as per your specific business needs. Our latest attractive features for your eCommerce development will help your business and profitability to grow. Joomla eCommerce development enables the developer to build custom eCommerce solutions for seo friendly joomla website.


Open Source Application Development is the right place for:
Those who wants to introduce their new online business with professional website looks
Those who are looking for a reliable and secured web hosting
Those who wants to be a step ahead than others with effective shopping cart solutions and anything that is related with eCommerce solutions.
Those who are looking for affordable and maintenance free joomla eCommerce development services.
Joomla eCommerce development helps you in providng you with numerous opportunities for organizations and individuals for expanding their business. Joomla offers many benefits than other technologies.
Benefits of Joomla eCommerce Development with us:
Long experience in successfully delivering joomla eCommerce websites with varied size and complexity.
We provide you with each and every necessary ingredient for smooth launching of your online store.
Our developers are skilled to develop advanced and unique shopping carts, web hosting, advanced inventory management, tables for shipping charges, product search support, attractive catalogue, show transaction time and mail order system.
We use cutting edge technology for serving you with high quality of Joomla eCommerce development service in cost effective way.
We design latest, attractive and unique templates with the use of virtuemart for shopping cart development.
We provide you with solutions that helps to improve your sales , marketing efforts and customer satisfaction.
We provide customized joomla eCommerce development services and shopping cart solutions exactly as per you requirements.
We use advanced SEO technique for designing joomla eCommerce website so that your website is exposed on maximum search engines.
Contact us today
with your Joomla eCommerce Development needs and we will respond you promptly.