Get a FREE Quote
Please submit the form below:
Our Clientele: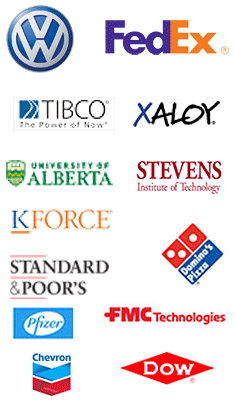 What People are saying...
Open Source CMS Development
Open Source Application Development (OSAD) has expertise in CMS development, custom content management system development services for all your business needs at cost-effective rates.

CMS development is based on some of today's most popular open source applications like Drupal, Joomla, Wordpress and other CMS technologies. Our open source CMS development enables you to efficiently manage all your content and is always the best option to choose for any kind of business.


Our Different Types of Open Source CMS Development include:
Wordpress Development:
The most powerful open source blog publishing tool which is used for content management system. Wordpress development has a customizable platform compatible with Web2.0 and the system is based on PHP and MySQL programming. It allows editing and deleting of content and customization of themes, categories, plug-ins, templates, tags etc.
Joomla Development:
Our developers have all the expertise in using Joomla development which is the most powerful and effective open source used for CMS. Joomla enables to build rich applications with great functionality.
Drupal Development:
We use Drupal development which is also an open source to build flexible, robust and attractive designed applications. It is effective CMS written in PHP with thousands of add-on-modules and designs to build a dream site.
Here are the Advantages of Open Source CMS Development with us:
We are experienced in developing customised CMS solutions which enables you to manage all the content related to your business like production, purchase, sales, bills, store, accounts etc effectively.
Our open source content management system gives a professional touch to your business as we give your complete CMS solutions with all up-gradations which would ease all your complications and reduce your over costs.
Our CMS solutions have numerous features like the control features, workflow tools, blogging system, highly accessible and usable, multi-level menus, customised layout and designs, multi-user content creation and editing, search engine friendly, all updates, security notification, RSS feeds etc. All these features are user friendly and can also be operated by any non-technical person.
We provide you high quality of CMS solutions at affordable rates.
We develop CMS solutions for any size of business.
We have long proven record of providing successful customised open source CMS development to our clients.
Our CMS solutions are user friendly and easy manageable.
We develop CMS solutions for you using the latest open sources like Joomla, Drupal, Wordpress etc. which have their own advantages.
We are available to you 24*7.
Our tailor- made CMS solutions will make you feel relax as it eases all your complications.
We also offer merged services from various CMS vendors to meet your exact requirement.
Our developers are highly skilled and are aware of all updates taking place online.
Our solutions are timely delivered and do not incur any maintenance costs.
Contact us today
, for more information and any kind of open source content management system development.