Get a FREE Quote
Please submit the form below:
Our Clientele: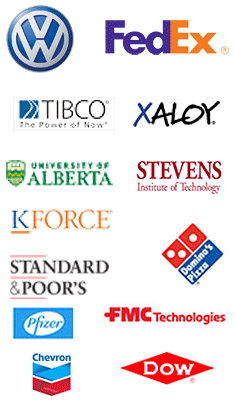 What People are saying...
Portal Development, Design and Implementation on Open Source
Web Portals are created to serve multipurpose needs to the worldwide users. Developing a portal is much more complex than a website so you need someone having expertise in the same.

Open Source Application Development (OSAD) offers open source portal development with various features like e-mail, search engine, news, education, information, entertainment etc. Web portal is a resourceful mode of sharing unlimited knowledge and information to worldwide users. We have experienced and skilled team having expertise in open source web portal development. Our successful history boasts of developing various portals for our clients.

Some of the common features of our open source web portal development services are:


It allows the user with single sign-in feature.
It presents the information according to the user's wish.
It allows the user to create a profile. Users can update their information and services they offer in the portal.
With a single click the user gets the things set up on the portal as per his perspective.
Allows multi services together in a single gateway.
Benefits of Open Source Portal Development with us:
At open source application development we build portals focusing on the user. Our designs and features are simple and easy, our search function is effective and we construct it in a way so that users find easily all the information they need.
We have experienced and dedicated portal developers with deep knowledge of all open sources available.
Our developers understand all your needs and prepare a custom portal with interactive design and creative matter to attract more users. We offer you efficient and innovative portals at very reasonable costs.
We build supporting applications that are needed to support your web portal.
We develop different types of portals using the latest open source technologies.
Our Open Source Portal Development Services includes:
Community portal
Personal portal
Regional portal
Travel portal
Corporate portal
Job portal
Domain-specific portal
Educational portal
Matrimony portal and many other portals.
Contact us
for any type of open source portal development at lowest possible rates.