Get a FREE Quote
Please submit the form below:
Our Clientele: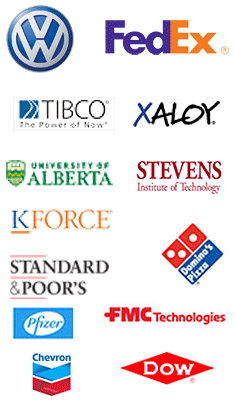 What People are saying...
Hire DotNetNuke Developer India
Open Source Application Development (OSAD) offers hire dotnetnuke developer service to develop and deploy highly interactive, dynamic websites, web applications, extranets and intranets for your business at affordable rates. DotNetNuke is an open source CMS mostly used by developers to build an application in Microsoft.Net. DotNetNuke is documented in .NET and allows the developer to build websites with minimum knowledge.

We have highly dedicated dotnetnuke developers/programmers to offer on hiring basis and to construct you a dotnetnuke module fully customized as per your needs. DotNetNuke is a cutting edge technology which is popular for its use for development of different commercial websites, intranets & extranets, online publishing portals and many more. We have experienced and highly talented DNN developers to effectively execute offshore DotNetNuke Application Development projects as well as integration of your DotNetNuke web application.


Hire DNN developer from us and get following services:
DotNetNuke Skin Designing
DotNetNuke Migration
DotNetNuke Administration
DotNetNuke Module Development
DotNetNuke Customization
DotNetNuke QA and Testing
DotNetNuke Maintenance
Our DNN Technologies:
Our DNN developers have strong expertise in using different technologies for delivering high quality of projects:
C#.NET
ASP.NET 2.0/3.0
HTML/XHTML/CSS
XML/XSD/XSLT
SQL 2000 / 2005 / 2008
Hire DotNetNuke Developer India from us for following requirements:
DotNetNuke Module Development: Our DNN developers are highly qualified and have minimum of 2 years of experience. Our developers are updated with all latest technologies including the latest version of DNN 5.02.01. They are capable for building custom modules for clients with the use of VB.NET and C#.NET.
DotNetNuke Skin Designing: We have been successfully designing customised and attractive skins for our clients with the user of DotNetNuke.
DotNetNuke Installation, Administration, Configuration and Maintenance: Our DNN developers have experience in installation and configuration of websites and web applications with the use of DotNetNuke. At any time of breakdown we also help you with website maintenance services.
DotNetNuke Skin Development: Our DNN developers can create customized DNN skins for your DNN site and applications.
DotNetNuke Site Migration: Our DNN developers helps you to migrate your existing version of DNN to the latest version of DNN. We have experience in successfully migrating DNN website from 3X to 4.X/5.X and 4.X to 5.X.
DotNetNuke Payment Integration: Our DNN developers are capable to incorporate payment gateway to your website applications.
For any further information or enquiry regarding hire DNN developers please
Contact us
and we will get back to you immediately.