Get a FREE Quote
Please submit the form below:
Our Clientele: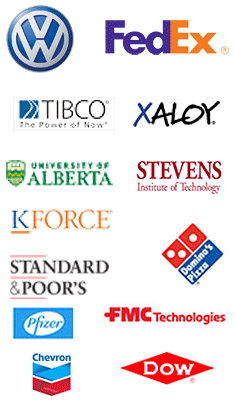 What People are saying...
Open Source Web Services & Solutions
Open source web technology has gained huge fame in web industry not just because it is available for free but for its unlimited advantages for web developers. Open Source Application Development (OSAD) offers all types of customised open source web development services.


Advantages of Open Source Web Development Services:
The software is available free of cost as well as fully flexible and only development costs is incurred.
Open to any type of improvements as a result large communities work on one platform from all over the world.
Reduces 50% of development cost.
Easy available source codes and ability to modify so as to build the software applications as per specific client needs.
Support from worldwide developers.
The source codes helps in easy removal of bugs and quick troubleshooting.
Helps to develop a solution with customisation which enables the user with great support and regular updates.
User friendly functionality and easy to use.
Best option to choose for any business organisation because of its successful presence in the web industry.
Open Source Web Development Services, We Offer:
PHP Development:
Open source application development offers you complete solutions for customized PHP developments services matching your exact business needs. With the use of open source technology our developers construct different types of PHP applications and PHP web developments. With the help of open source technology time is saved, low costs are incurred and we get high quality of PHP development. With give you the best PHP resource available for best expected results.
CakePHP Development:
With CakePHP we build speedy and robust web applications, ecommerce applications and database driven websites for our clients. Cake PHP works on the principle of avoiding the developers to recreate the wheel again and again and it is used for developing fast web applications. We offer customized website application with the use of CakePHP. It has structured framework for rapid customization and development of applications with great flexibility and MVC structure helps to focus on respective area of expertise for fast development.
Zend Framework Development:
Zend PHP framework is an open source web 2.0 development platform used worldwide to build secured, qualitative and scalable web applications. We use Zend framework as it has user friendly architecture and is quite simple to use while making it flexible for creating highly customized web applications rapidly. Zend framework is also based on MVC framework and is compatible with PHP5 and higher versions. With the use of zend framework our developers build large web portals, networking sites, ecommerce websites and other social media sites rapidly.
Pear PHP Development:
With the help of Pear PHP development it is possible to share codes and reuse them which results into fast development of customized PHP web applications. Pear enables interactive tasks for any PHP applications development. It has many advantages like allowing any kind of contribution to the available Pear library during the ongoing process for making it more effective.
Ruby on Rails Development:
We use Ruby on rails which is an open source web framework for developing database-backed web applications according to the MVC structure. MVC is helpful for removing all the barriers of programming entries resulting into fast development of web applications.
Everybody wants to be visible on Internet and as result Internet is flooded with thousands of websites every day. Open source technology helps the professional web developer to build you a website easily visible on major search engines and thus your business grows. Our professionals have all the expertise and experience to work with different open source applications used for web development like Drupal, Joomla, Wordpress, X-Cart, Zen Cart, Oscommerce, Ruby on rails which facilitates numerous advantages for an outstanding website.
Our dedicated team provides you with any custom made web development according to your business needs in affordable rates.
Contact us
to discuss your Open Source Web Development related requirements today!