Get a FREE Quote
Please submit the form below:
Our Clientele: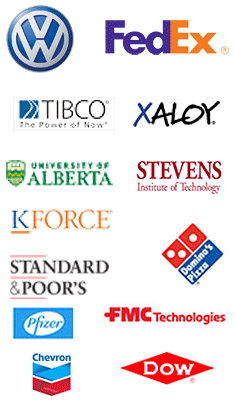 What People are saying...
Custom Web Development & Design
Every business has unique needs and different goals so you need someone to give you innovative solution which helps you business to attract more customers. You can easily reach you business goals with Open Source Development's custom web development services. We give your business a global presence by providing you with fresh, professional and custom designed website. Our highly qualified and experienced web developers provide you with custom web development as per your business needs.


Our Custom Web Development and Specialization:
Bepoke Website Design
eCommerce Portal Customization
Social Media Integration
Cross Platform Mobile Web Development
Benefit yourself with our unmatchable expertise in custom web development:
We have expertise in custom web application development and custom web development. We start from designing work then to programming work and then into testing and production. Our customised web development helps you to increase sales and expose the website to thousands of new customers over the globe.
We provide you with attractive and effective yet simple website which is build with easy to use administration panels with simple interfaces. This type of website enables you to easily update any information without any technical knowledge and helps you to keep your website up-to-date always without any professional IT help.
With our professional team we provide you with customised designs which will help you to make you own identity /brand and keep you a step ahead of other competitors.
We provide you with data driven websites which displays all updated data on the website which is because of real time connectivity with a live database. Continuously updated website with all information will keep your employees, partners, customers updated with every single data.
We develop custom website for our clients which converts a bored visitors into an eager client. Our attractive designs will convey your strongest image in front of your customers.
We provide you the best quality of custom web development at affordable rates.
You can choose from different technologies like PHP/MySQL running over Linux or Windows platform, ASP/ASP.NET running over Windows Platform and Ruby on Rails running over Linux or Windows Platform.
We offer you with flexible pricing models to choose from.
Open source application development is committed to build a professional custom website which helps your business to establish more day by day. We help to organisations of all sizes from small business to big multi-nationals by providing affordable custom web development solutions.
Contact us
to get free quote for your custom web development requirements.