Get a FREE Quote
Please submit the form below:
Our Clientele: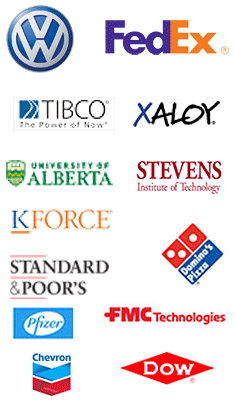 What People are saying...
Hire PHP MySQL Developer India
Open Source Application Development (OSAD) is the best choice for hiring PHP MySQL developer in India. Since our inception we have been investing in customizing and developing open source applications and frameworks. We have long history of developing web applications on LAMP platforms and cover different subjects which proves our ability and capability.

PHP is considered to the best choice for building websites for programmers/developers from all over the world. PHP has acquired huge fame in web with hardly any publicity or promotions. Today it is found close to 9 million domains and is available on over 42% of Apache Web Servers.

Open source application development is dedicated to offer customised open source applications and frameworks to its clients. Our offshore PHP development projects are MYSQL based but we are experts and know well how to integrate it with any other thing that runs on a server. We provide you with the most efficient, affordable and timely PHP programming services. Our professional services are for both new websites and existing websites which runs of PHP, Apache and MySQL combination which is mostly preferred for its capability of delivering dynamic web content for websites.


Benefits of Hiring PHP/MySQL Development Services from us:
Easy integration with all operating systems.
We offers all high performance
Our developers are capable of building dynamic web pages
We offers multilingual support.
It's features support most of the databases.
It is lightweight.
Everything can be remotely configured
It is an ideal platform for web programming
You can hire a dedicated PHP MySQL Developer/Programmer from our company according to your needs. You can hire the PHP MySQL developer on monthly contract basis. Our Developers/Programmers are highly talented and experienced in their respective areas so as to provide you with best services and solutions.
Contact us
for any requirement of hire PHP MySQL developer and our sales team will contact you immediately with customised solutions.