Get a FREE Quote
Please submit the form below:
Our Clientele: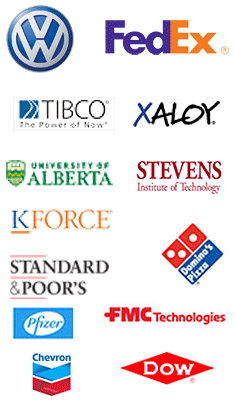 What People are saying...
CakePHP Web Development Design
CakePHP is the most popular and widely used open source framework used for web application development. CakePHP is based on MVC (model view controller) framework which helps in efficient building of complex websites. MVC framework helps developers to focus on their real expertise as they can control all their applications and as a result they can develop a good website without any difficulty. PHP is the base language used in CakePHP which is compatible with PHP4 and PHP5.


Benefits of CakePHP Web Development:
The base language of CakePHP is PHP which is compatible with PHP4 as well as PHP5.
It is based on MVC framework which is great choice for fast development of applications.
It reduces code repentance in website and application development and as a result the web development time is reduced.
It has features which are easy to understand and sets the industry standards secured.
It has powerful data validation features.
It is licensed under MIT thus is available for free to all developers.
It has view helps for JavaScript, AJAX and HTML Forms.
Ability to cut down the costs of website creation and builds the applications rapidly.
At
Open Source Application Development (OSAD)
we have dedicated developers for CakePHP web development. Our experts are experienced in providing you with fast robust and efficient application development with CakePHP. Our stringent quality standards make sure that client's project is handled with utmost care and prime quality is delivered fulfilling all the requirements as per expectations.
We assess your complete requirement and carry out a research before starting the development of your project. Our developers understand your specific needs and work in accordance to give you everything with perfection. We are successfully delivering CakePHP web development services at affordable prices.
We use CakePHP for different types of web developments like:
Elegant websites with integrated flash/flex.
Customized CMS.
Efficient eCommerce website.
Web based applications.
Online catalogs and many more custom based applications as per client's requirement.
Contact us today
for high quality CakePHP Web Development and CakePHP Web Application Development Services, Solutions.