Get a FREE Quote
Please submit the form below:
Our Clientele: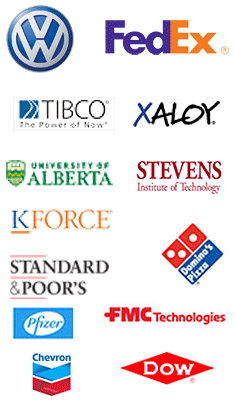 What People are saying...
OsCommerce Development Services and Custom Solutions
We at Open Source Application Development (OSAD) specialize in range of offering customized services of open source web development to our clients. Our company is one of the leading companies in India for OsCommerce development. We offer affordable e-commerce development solutions on time. OS-Commerce is an open source used for online e-commerce solutions released under GNU. It has user friendly framework and is updated by the developers and communities from all over the globe.

We have experts who are capable of providing you with custom OS-Commerce development solutions matching your e-commerce requirements.


Reasons for selecting our OS-Commerce development services for your online business:
OS-Commerce being an open source e-commerce platform has numerous features which allow our developers to create attractive shopping carts quickly as per your needs.
For delivering you with a robust, scalble and customized e-commerce development our developers use a great combination of PHP and MySQL.
End users are benefited by the features of OS-Commerce which supports wide range of online products, product photo gallery, catalogues and customer reviews.
Customized templates and integration services as per your choice.
We provide you with multilingual and multiple currency options for your global business.
Easy integration with different payment gateways for smooth financial transactions.
Other features of OS-Commerce development includes online tools, customer logging, multiple shipping addresses, SEO friendly, order and payment processing and many more.
Open source application development has skilled and qualified team of OS-Commerce developers for delivering you creative and unique e-commerce sites to grow your business. We follow stringent quality standards and our well managed plans help us to deliver you the project on time. With continuous research our developers work for online developments and upgrade their knowledge with latest technology available.
Our offshore company delivers you following services:
Customization of OS-Commerce templates
OS-Commerce Integration
Integration, design and development of e-commerce application in existing shopping cart
Modification and re-engineering of existing e-commerce application
Customized content management system integration
Controlling multiple online shopping carts with single administration panel
OS-Commerce maintenance
Payment and shipping rates integration
Dedicated and experienced OS-Commerce developer to hire
Contact us
for any of the above OS Commerce development services and we will serve you immediately.