Get a FREE Quote
Please submit the form below:
Our Clientele: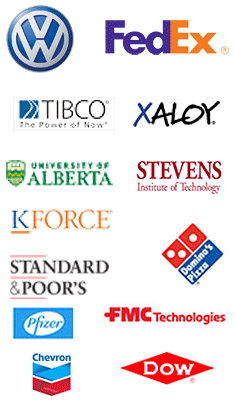 What People are saying...
Open Source Development Design and Customized Solutions
We believe to work extensively on an assortment of projects. Our main emphasis is to deliver the best quality open source development services and open source customization work well within the given deadlines and to maintain long-term and healthy relationships with our customers.


Our Expertise includes but is not limited to following:
Website & Content Management Systems
e-Commerce Customization
Social Networking Solutions
Customer Relationship, Supply Chain Management & ERP Sofware Development
Portal, Intranet & Extranet Design
Enterprise Applications and Business Intelligence
Integration, Deployment and End to End (Life Cycle) Consulting
Maintenance and Support
We use open source application development frameworks such as Joomla development framework, WordPress development framework, Drupal solutions, PHP application development framework, E-commerce website development and many others to deliver our best open source development work.
Expertise in Open Source Development Technologies
We do not restrict ourselves at only a single type of technology, but are open to all new emerging open source applications.
Our team of open source developers keep themselves updated with all the new techniques to provide you with the best and most recent quality work. We use LAMP technology and rich internet applications to provide outsourcing open source customization services. We have our expertise in areas such as PHP, MySql, CakePHP, Zend development framework, Joomla development framework, Drupal, Ajax, Magento, SugarCRM, and many others. We don't confine ourselves only to these applications but always search for the innovative solution for our clients.
Open Source Development Services
We offer open source development solutions to a wide variety of business forms across all domains and verticals. Our team of developers strives to provide the best possible open source customization solutions on Joomla, sugarCRM, rich internet applications and other new technologies for our clients. Whatever be the challenge, we complete it with full enthusiasm and zeal and come up with high quality, dynamic and totally secure open source website application development for our customers at cost effective rates.
Industries Served at Open Source Application Development:
Our customers are dispersed across varied domains and countries.
Be it any vertical of a firm, we will provide specific solutions as per your requirement. Open source development solutions can be provided at various kinds of industries such as real estate, travel, online transactions, education, retail community, and many others.
Contact us today
with your open source development requirements and receive free quote within one business day.